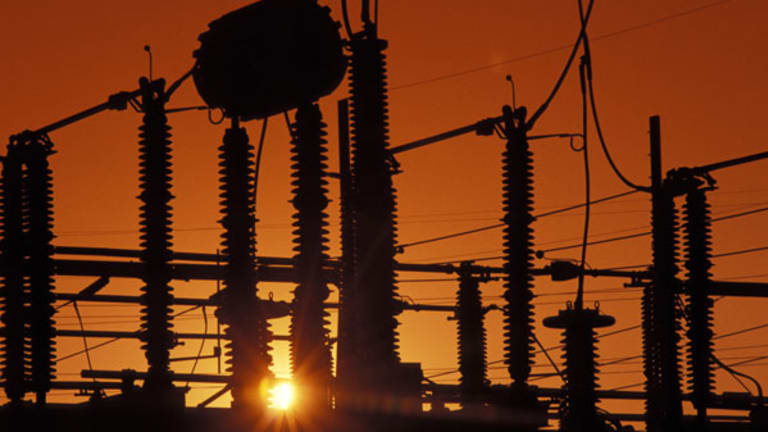 California Solar Update: Suntech, Trina
The latest data from California's solar market shows Asian solar companies making continued gains versus SunPower.
NEW YORK (
) -- The pace of solar project applications (measured in megawatts -- MWs) into the California Solar Initiative (CSI) accelerated in June, at 97 MW compared to 70 MW recorded in May.
Some big Asia-based solar companies are leading the applications race this year. China's
SuntechPower
(STP)
maintained the highest share of California solar project applications, with
Sharp
just behind the Chinese solar company, according to a new analysis of the CSI data from Auriga Securities.
The CSI data isn't a reason to buy Suntech shares, as Auriga Securities analyst Mark Bachman continues to hew the Street consensus opinion that Suntech 's cost issues make it a hands-off stock.
Some other notable Chinese stocks had surged in California projects earlier in the year, but the trend has not been sustained in the case of
Trina Solar
(TSL)
, according to the latest CSI data.
Solar analysts often take the monthly CSI data with a grain of salt, with the view that it's better to wait for full year data before drawing conclusions. However, the CSI data is a proxy for the overall level of U.S. solar demand.
In June, German solar company
SolarWorld
accounted for 22 MW of the total 97MW in total project applications, part of a deal with Chevron Energy Systems to use SolarWorld modules for a government project pipeline.
One ongoing issue with the CSI data has been a read-through on the fortunes of
SunPower
( SPWRA) in California. Auriga believes that SunPower continues to lose share to the lower cost Chinese and Japanese solar module manufacturers.
Auriga noted in its CSI June review that "after recording another mediocre month of application data, we note that 5 MW of the 7 MW of applications designating SunPower as the module provider were actually submitted by SunPower itself; consequently, we believe there continues to be very little backing from the company's vast dealer network." It's a subject
TheStreet
has written about earlier this year:
Auriga did note that SunPower's multi-crystalline product (branded Serengeti) which it launched earlier this year as a low-cost alternative, made it into the CSI data in June, but only an "inconsequential" six residential applications for 40 KW. SunPower submitted applications for 2.2MW of projects using modules from India based Solar Semiconductor, SunPower's outsourcing partner for the Serengeti line.
>>SunPower: a Heat Miser?
Total California solar project applications in 2010 are now at 433MW versus the 120MW in the same period in 2009, and result in a growth rate of 259% YTD, which is up from 218% reported last month. The 2010 California solar project pace is ahead of the 263MW of applications for all of 2009.
-- Written by Eric Rosenbaum from New York.
RELATED STORIES:
>>First Solar CFO Keeps Selling Shares
>>Citi Solar Call: Suntech is a Dog
>>Solar Losers: Suntech, Yingli, JA Solar
Follow TheStreet.com on
and become a fan on
Copyright 2009 TheStreet.com Inc. All rights reserved. This material may not be published, broadcast, rewritten, or redistributed.