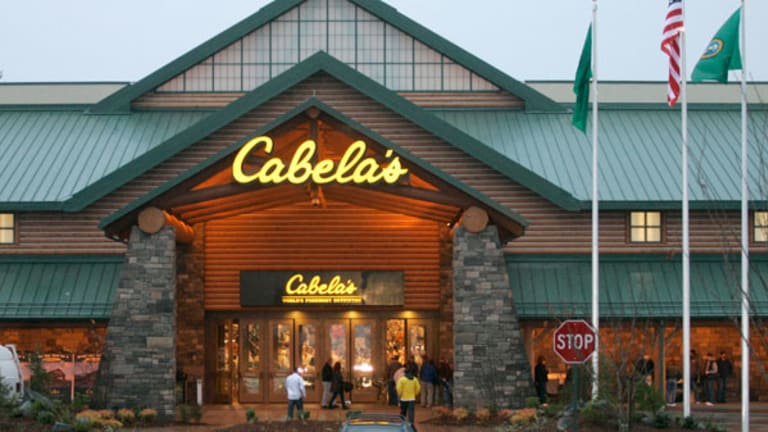 Cabela's Stock Surges After-Hours on Asset Sale
Cabela's stock was on the move in Monday's after-hours session.
Shares of Cabela's Inc. (CAB) were gaining by 7.93% to $57.95 in after-hours trading on Monday, after the omni-channel retailer of hunting, fishing, camping, shooting sports and related outdoor merchandise announced it has come to a deal in connection with the sale of the assets and liabilities of its bank subsidiary.
The sale agreement for World's Foremost Bank was reached with Synovus (SNV) and Capital One Financial (COF) .
"Under the terms of the Bank Transaction Agreements, Synovus, a bank subsidiary of Synovus Financial ... will acquire certain assets and assume certain liabilities of the bank, including deposits totaling approximately $1.2 billion," Cabela's said.
(What will move markets this quarter and how should investors position themselves ahead of time? Jim Cramer sat down with four of TheStreet's top columnists recently to get their views. Click here to listen to his latest Trading Strategies roundtable with them and read their advice for stocks, bonds, forex and gold.)