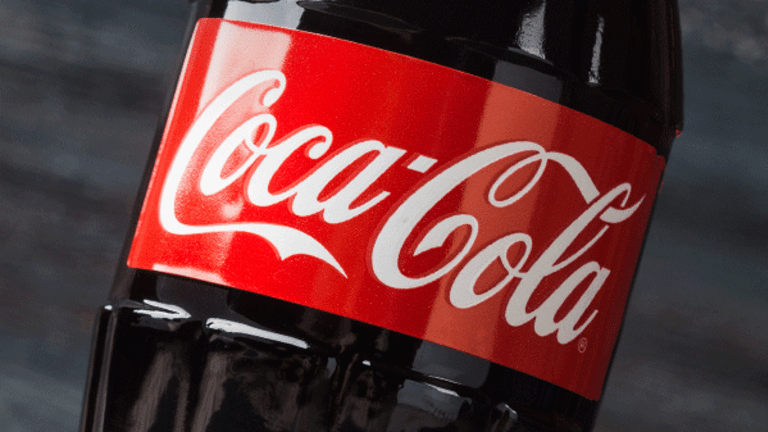 Brigham Young University Sells Caffeinated Coke Drinks for the First Time Ever
Sadly for caffeine fanatics, energy drinks will not be sold.
Soda lovers of Utah, rejoice: after decades of serving caffeine-free sodas, Brigham Young University said Thursday, Sept. 21, that it will now offer caffeinated Coca-Cola Co. (KO) drinks for the first time.

"Caffeinated sodas have never been banned from our campus," BYU spokeswoman Carri Jenkins said by phone, but she clarified that dining services has not offered them since the 1950. Jenkins added that campus dining services has "clearly seen a change" in demand for caffeinated drinks over the last several years that spurred the introduction of caffeinated Coke products for the first time.
BYU's honor code requires that students "abstain from alcoholic beverages, tobacco, tea, coffee and substance abuse," but does not mention caffeinated sodas. BYU director of dining services Dean Wright said in an online Q&A that the university will still not offer highly caffeinated energy drinks like Monster Beverage Corp.'s (MNST) offerings.
Drink dispensers were changed out Thursday morning, Jenkins said, and vending machines have been restocked with both caffeinated and non-caffeinated drinks. The university will also offer caffeinated options at sporting events.

Jenkins added there's been no financial change to BYU's relationship with Coca-Cola to her knowledge. Wright emphasized in his post that BYU still is contractually prohibited from selling any products except Coca-Cola products, with "few, limited exceptions."
The change only applies to BYU's main campus in Provo. Caffeinated sodas will still not be sold at the two satellite campuses in Jerusalem and Salt Lake City.
More of What's Trending on TheStreet:
Editors' pick: Originally published Sept. 21.