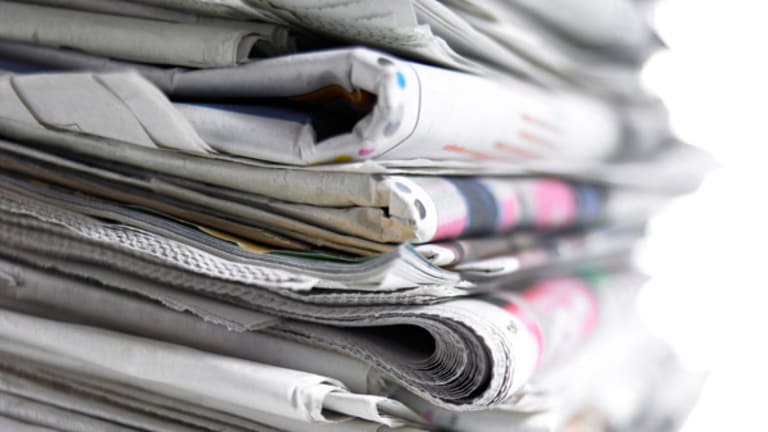 Buying Back What You Gave Away
Share repurchases designed to soak up option dilution are no gift.
Yahoo! (YHOO) spent $750 million repurchasing shares in the first quarter, a move that has been cheered in some corners of Wall Street.
Barron's
cited the buyback recently as an example of why the Internet giant is "strikingly shareholder friendly." Legg Mason analyst Randy Befumo, quoted by the newspaper, said that the repurchases show how Yahoo! does a great job of "balancing the growth imperative and shareholders' interest."
Commenting a year ago on the company's decision to repurchase up to $3 billion in shares -- of which the $750 million is just one tranche -- American Technology Research analyst Mike Mahaney said the program was a "very responsible move" by the company.
But shareholder advocates question whether repurchase programs such as Yahoo!'s truly are in the best interests of investors. At companies such as Yahoo!, the repurchase programs do little more than soak up some of the
massive dilution caused by stock options over the years.
As such, instead of truly being a return of cash to shareholders, the buybacks represent just another economic dilution of the company, they say.
Gary Lutin, a New York investment banker who gives advice in corporate control contests, likened such repurchases to a banker "giving away half of what's in the bank vault then buying it back and telling all
his depositors 'That makes everything OK, right?' "
"It's a pathetic explanation," he says. "Would you have to buy the stuff back if you hadn't been giving it away?"
The question of buybacks and options dilution comes amid increased scrutiny of corporate stock option programs in recent weeks. More than 50 companies, including
Home Depot
(HD) - Get Home Depot Inc. (The) Report
and
UnitedHealth
(UNH) - Get UnitedHealth Group Incorporated (DE) Report
, have drawn scrutiny from investors and regulators for allegedly "backdating" the options they handed out to executives and employees, essentially granting shares with strike prices that represented short-term lows that were known after the fact.
Although the backdating issue has drawn the lion's share of the focus on options, some investors and analysts have used the scandal to raise related issues. Such issues include the timing of options grants around the release of favorable news as well as the
potential impact of the backdating scandal on companies' corporate insurance policies.
More broadly, some analysts have argued that the scandal helps highlight not just the illicit moves companies have made with options but the perfectly legal, albeit massive, transfer of wealth from shareholders to insiders that options have facilitated.
Yahoo! is only one of a growing number of companies with big stock-option programs that have initiated or stepped up their buyback programs in recent weeks and months.
Earlier this month, for instance,
Cisco Systems
(CSCO) - Get Cisco Systems Inc. Report
added $5 billion to its previously announced $35 billion repurchase program, and
Affiliated Computer
(ACS)
announced that it would buy back up to $1 billion of its own stock.
Last month,
Check Point Software
(CHKP) - Get Check Point Software Technologies Ltd. Report
said it would
repurchase up to $600 million worth of shares.
The rationale of such moves is generally the same. Companies argue that they are a way to return cash to shareholders and to boost the share price both by showing confidence in the stock and decreasing the number of shares in circulation.
"This stock repurchase program demonstrates the confidence we have in our company and shows our commitment to deliver long-term shareholder value," Yahoo! CEO Terry Semel said in a statement last year when announcing the company's buyback effort.
A Yahoo! representative did not return a call seeking comment about the company's share repurchase plan.
By themselves, stock buybacks aren't necessarily a bad thing, shareholder advocates say. But when they are done in the context of past or ongoing option dilution, they lose whatever value they might have had, advocates say.
In the last two years, for instance, Yahoo! has bought roughly 33.8 million shares of stock. But during the same period, the company granted 36.8 million options -- including 2 million to CEO Terry Semel alone -- meaning that for each share the company removed from circulation, it potentially put one more into its share count.
Meanwhile, in the same time period, company employees exercised about 57.4 million options. In other words, despite spending more than $1 billion over the last five quarters to fight dilution, the company's share count is larger today than it was before Yahoo! spent all that money.
And that's not to mention all the shares the company granted -- and employees exercised -- prior to last year that have swelled Yahoo!'s share count.
"It seems like all too often, cash is going back to buy the options just so more can be granted," says Lynn Turner, the managing director of research at proxy adviser Glass Lewis and the
Securities and Exchange Commission's
former chief accountant. "It just never creates shareholder value."
Yahoo! is not the only company frittering away cash in an attempt to appear friendly to shareholders. Of the $891 billion
S&P 500
companies spent buying back stock from 1999 through 2004, $660 billion, or 74%, may have been for nothing more than to fight dilution caused by employees who are exercising stock options, according to a report by Credit Suisse accounting analyst David Zion.
Worse yet, critics say, accounting rules help companies disguise the outflow of cash and its ultimate purpose. Many argue that share repurchases by options-addicted companies are simply a deferred compensation expense.
But while cash spent on payroll lowers a company's reported operating cash flow, share repurchases show up on another part of the cash flow statement. The net result is that even with options expensing, a company's financial reports -- in particular, its operating and free cash flow -- can look a lot better than it would without options.
By doing a stock buyback, such companies are "really just reimbursing investors for bankrolling
their payroll for a while," says Albert Meyer, an investment adviser at Bastiat Capital.
So what's the answer? Should companies just forgo stock buybacks and keep on diluting shareholders ad infinitum? Shareholder advocates say that companies are looking at the wrong end of the dilution equation.
"They've got a number of options, starting with, 'don't issue the options in the first place,' " says Turner.
Now that would truly be a shareholder-friendly move.