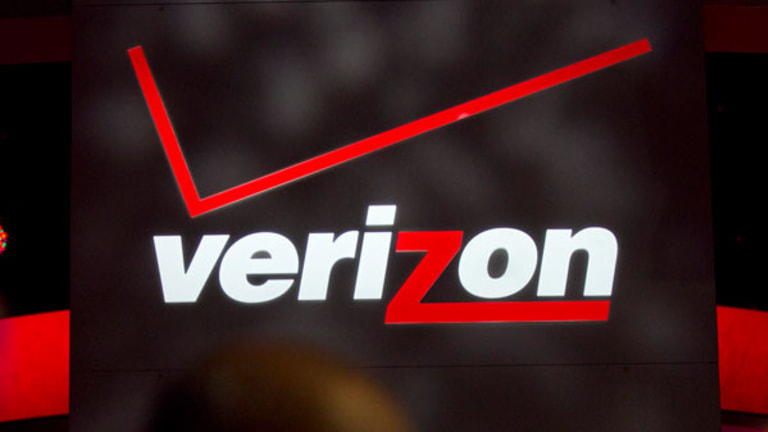 Publish date:
Buy These 5 Rocket Stocks for New Year's Gains
These stocks are showing off short-term gain catalysts and longer-term growth potential.
These stocks are showing off short-term gain catalysts and longer-term growth potential.
The year 2016 ended with a thud, as the Dow Jones Industrial Average failed to break through the obsessively-watched 20,000 level by the time the ball dropped. But despite the fact the major stock market indices spent the last few sessions of 2016 correcting, the final months of the calendar year were still very impressive.
Consider this: 77% of the S&P 500's gains in 2016 came in the final two calendar months of the year. That means that investors could have sat out the first ten months of 2016, and still walked away with nearly all of the price performance for the year. And while Dow 20,000 is still yet to be achieved, the market's momentum is still very much alive as we flip the calendar to January.
To take advantage of the bullish bias in the stock market as we start the New Year, we're turning to a fresh set of Rocket Stocks to buy this week.
In case you're not familiar, Rocket Stocks are our list of companies with short-term gain catalysts and longer-term growth potential. To find them, I run a weekly quantitative screen that seeks out stocks with a combination of analyst upgrades and positive earnings surprises to identify rising analyst expectations, a bullish signal for stocks in any market. After all, where analysts' expectations are increasing, institutional cash often follows. In the last 380 weeks, our weekly list of five plays has outperformed the S&P 500's record-breaking run by 78.96%.
So, without further ado, here's a look at this week's Rocket Stocks.
Verizon Communications
Leading off this list of Rocket Stocks worth buying in the New Year is telecom giant Verizon Communications (VZ) - Get Report. Verizon ended 2016 in rally-mode, pushing almost 21% higher on a total return basis over the course of the last 12 months. And there's reason to expect more of the same from shares as we head into January.
Verizon is the biggest mobile phone carrier in the U.S., with more than 113 million retail wireless connections on its network. Verizon is also one of the largest fixed line providers in the country, with a landline phone, TV, and Internet network that reaches about a fifth of the population. Size is everything in the communications business, and Verizon's huge scale means that it's able to spread network infrastructure costs across a much larger group of customers than most other rivals. Because of that, Verizon's network quality provides an edge in an industry that's been becoming increasingly commoditized in recent years.
Verizon's network advantages extend to its fixed-line business. For instance, its FiOS fiber optic-to-home network offers faster network speeds than peers relying on older technologies to deliver connectivity to the home, an important advantage as households consume more content via the Internet. Verizon's huge 4.3% dividend yield continues to be a big selling point for shares, even as interest rate hikes have started creeping into the equation -- dividends added up to more than a quarter of Verizon's total returns in 2016. Investors get their next potential upside catalyst when Verizon reports earnings at the end of this month.
Deere & Co.
Don't call it a comeback -- Deere  (DE) - Get Reportfinished 2016 with a fantastic performance, rallying almost 39% on a total returns basis by year-end. That's in sharp contrast with the pressure shares had been under in 2015, amid backsliding soft commodity prices and a strong dollar. But the seeds to Deere's success have been planted for a while now, and Deere shareholders look likely to continue to reap the benefits in 2017.
Deere owns one of the most valuable brands in the heavy equipment business. Even if you've never set foot on a farm before, the Deere name and its signature green and yellow color scheme is unmistakable, and that brand awareness goes hand-in-hand with Deere's dominance in the North American agricultural field, where the company controls more than half of the market. While the strength of the dollar has put pressure on overseas sales, especially in emerging markets where Deere has been courting growth amid big competition, the recent rebound in agricultural commodities should help to return some buying power to farmers in search of new equipment.
As interest rates rise, Deere's captive finance unit continues to be an important tool to spur sales. Like an automaker, Deere can subsidize finance costs to move machinery, which becomes more important as borrowing costs increase. Finally, Deere continues to expand outside its core agricultural market, as consumer, construction, and forestry now make up about 16% of total revenue. As that side-business increases in materiality, Deere should be less beholden to the ebb and flow of commodity prices and farmers' buying power.
Analog Devices
Analog Devices (ADI) - Get Reportseems to be everywhere. Even if you don't know the name, there's a very good chance you own some of its products. That's because Analog Devices makes the analog, mixed signal, and digital signal processing chips found in scores of high-end consumer electronics, from smartphones to cars to communications infrastructure. In total, the firm counts more than 60,000 manufacturing customers worldwide.
The general tailwind in the semiconductor business has buoyed Analog Devices in a big way, handing shareholders 35% total returns in the trailing 12 months. That's primarily because Analog Devices has exposure to so many different corners of the chip business. Because Analog Devices' chips are just a necessary afterthought in most consumer devices, competition is relatively low -- it makes far more sense for an original equipment customer to simply buy them from Analog Devices. That fact has helped the company secure about half the market for data converter chips.
Analog Devices is a firm in transition. The company announced that it was buying Linear Technology Corp. (LLTC) last summer in a deal that's expected to close this year. The cash and stock buyout works out to more than $15 billion in equity value, but it should help Analog Devices increase the high-margin contributors to its sales mix and generate significant free cash flow from the start. With rising analyst sentiment in shares of this chip stock, we're betting on ADI.
Motorola Solutions Inc.
Another tech stock that's making our Rocket Stocks cut is $22 billion communication equipment maker Motorola Solutions  (MSI) - Get Report.
Motorola makes communications infrastructure, including devices like two-way portable radios and tools to build wireless communications networks. Motorola's key customers are government public safety organizations like law enforcement agencies and institutions like schools, hospitals, and stores. Public safety communications have gotten increasing attention in the wake of recent world events, and that means that agencies in need of upgraded equipment are getting funding.
Motorola has been channeling its cellular roots, innovating with new technology like LTE-based communicators and in-vehicle broadband. That, coupled with new trends like body-worn cameras, is driving a return to growth at Motorola. Earnings are up 15% in the last 12 months, and shares are up even more than that in anticipation of a Trump presidency fueling first responder budgets.
Currently, the U.S. accounts for 61% of total revenues, leaving an opportunity for continued international growth. Investors should be on the lookout for their next update on Motorola's progress when the firm reports fourth quarter earnings next month...
DaVita Inc.
Last on our list of Rocket Stocks is $12 billion kidney care service provider and physician network DaVita (DVA) - Get Report. DaVita is one of the biggest dialysis providers in the world, with 2,420 clinics primarily based in the U.S. The firm's HealthCare Partners segment diversified DaVita's focus when it was acquired in 2012, adding one of the country's biggest physician group managers in the country to the fold.
DaVita treats 200,000 patients with end-stage renal disease, and coordinates care for another 800,000 members through HCP. DaVita has seen huge increased need for dialysis services thanks in large part to demographics. With approximately 75 million Americans between the ages of 51 and 69, the need for more frequent medical care (and for chronic care like kidney health in particular) should continue to drive growth at DaVita. Likewise, the chronic nature of dialysis care makes DaVita's revenues consistent and predictable in large part.
The upcoming Trump presidency has clouded DaVita's prospects somewhat, as Republicans are eager to replace the Affordable Care Act with something yet to be determined. That should affect DaVita minimally, however. Patients covered by Medicare and Medicaid add up to nearly 90% of the firm's total treatment volume, and that coverage is unlikely to be touched in any upcoming legislation. Recent volatility in shares of DVA could be a buying opportunity as the calendar flips to 2017.
At the time of publication, the author had no positions in the stocks mentioned.