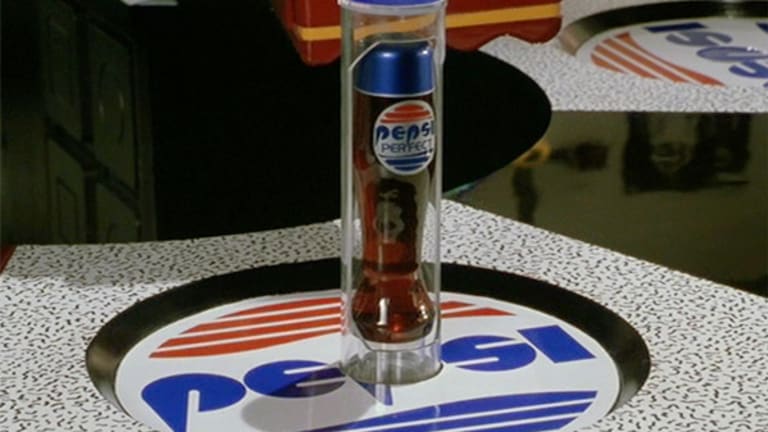 Publish date:
Buy These 5 Rocket Stocks for Earnings Season Gains
U.S. stocks are beating expectations in a big way this earnings season. These 5 stocks are likely to benefit from the bullish sentiment.
U.S. stocks are beating expectations in a big way this earnings season. These 5 stocks are likely to benefit from the bullish sentiment.
Earnings season is well underway in October, with 177 S&P 500 companies slated to release their earnings results to Wall Street in the upcoming week. So far, it's been an overwhelmingly positive period for corporate earnings -- 81% of the index's early reporters have beaten analysts' expectations for the quarter.
And with few exceptions, that earnings outperformance is translating into upward price movement in the individual stocks.
But betting on stocks simply because they're about to post earnings isn't a particularly smart strategy. Instead, it makes sense to focus on the stocks that are predisposed to outperform this earnings season. For that, we're turning to a fresh set of Rocket Stocks worth owning this fall.
In case you're not familiar, Rocket Stocks are our list of companies with short-term gain catalysts and longer-term growth potential. To find them, I run a weekly quantitative screen that seeks out stocks with a combination of analyst upgrades and positive earnings surprises to identify rising analyst expectations, a bullish signal for stocks in any market. After all, where analysts' expectations are increasing, institutional cash often follows. In the last 371 weeks, our weekly list of five plays has outperformed the S&P 500's record-breaking run by 30.36%.
So, without further ado, here's a look at this week's Rocket Stocks.
PepsiCo
Leading things off is $151 billion snack and drink giant PepsiCo (PEP) - Get Report. This isn't the first time that Pepsi has made our Rocket Stocks list this year, in large part because this stock has been a pretty consistent performer in 2016. It is up more than 8% on a total returns basis so far in 2016, performance that puts this big food stock on track for double-digit returns for the full year. And, from here, there's reason to expect more upside from PepsiCo.
PepsiCo is a holding in Jim Cramer's Action Alerts PLUS Charitable Trust Portfolio. Want to be alerted before Cramer buys or sells PEP? Learn more now.
Pepsi is the No. 2 beverage stock in the world, with brands like Gatorade and Tropicana in addition to its huge namesake soda brands. But Pepsi is much more than drinks. The firm also owns Frito-Lay, the biggest snack foods company on the planet. In snacks, Pepsi's brands include Lay's, Doritos and Quaker, among others, a position that adds up to about half of total sales.
Pepsi's outsized exposure to the U.S. means that this company pulled approximately half of its sales last year from the domestic market, which has actually been in the firm's favor as the strength of the U.S. dollar has hurt other multinationals. Longer term, that hefty exposure to American consumers also implies some meaningful expansion opportunities, particularly in emerging markets, where consumption of packaged beverages and snack foods continues to grow as more consumers enter the middle class.
Buyers are clearly in control of Pepsi's price action in 2016 -- and this stock's upside potential could accelerate if shares can catch a bid above this year's highs at $110.
UnitedHealth
UnitedHealth (UNH) - Get Report is part of a minority of stocks that's actually been in rally-mode all year long. Since the calendar flipped to January, this $138 billion health care firm has handed investors total returns of 25%, putting it in the upper echelon of S&P 500 components from a performance standpoint -- not too shabby for a big, lumbering blue chip.
And as UnitedHealth tests new lifetime highs in October, this is still a stock you want to have in your portfolio.
UnitedHealth is the biggest managed care provider in the country, providing health coverage to more than 45 million members. That big status comes with some big benefits -- after all, scale matters in the health care business. UnitedHealth's big size means that the firm can negotiate more attractive contracts with health care providers, keeping costs low and attracting even more members. The firm's pharmacy benefit management unit has been a fast-growing component of the business that's also been one of the biggest contributors to its net margins in the last quarter, again a business that benefits from big size.
Health care regulations are still a moving target in 2016 -- and that's not likely to change with the election looming. That said, UnitedHealth is making a move from providing conventional health insurance and to more fee-driven back-office services (such as those it offers self-insured companies' benefits departments).
With rising analyst sentiment in shares of UnitedHealth, we're betting on this stock.
Constellation Brands
Alcoholic beverages continue to enjoy strong growth in 2016, fuelling the rally in shares of $34 billion beer, spirits and wine stock Constellation Brands (STZ) - Get Report. Through a series of well-timed acquisitions, Constellation has become one of the biggest alcoholic beverage stocks in the world, with labels like Arbor Mist and Robert Mondavi wines, Corona beer, Svedka vodka and Cook's champagne.
Despite that diversification, Constellation has been upping its concentration in one particular category: beer. Following the firm's billion-dollar acquisition of craft brewer Ballast Point last year, more than two-thirds of total revenue comes from the U.S. beer business. That's no mistake -- craft beer has been the fastest-growing segment in the entire industry in recent years, and absorbing a major craft name like Ballast Point should come with some big opportunities, particularly as Constellation boosts its brewing capacity in the quarters ahead.
Importantly, the fact that Constellation isn't one of the big-three U.S. beer makers should reduce consumer resistance to corporate craft beer buyouts.
Even though Constellation Brands is hardly cheap right now, the trend is pretty clear-cut this fall -- and buyers are definitely in control of it. It makes sense to bet alongside them as we head toward the final months of 2016.
Analog Devices

Even if you don't realize it, there's a very good chance you've used products made by Analog Devices (ADI) - Get Report before. That's because Analog Devices makes the analog, mixed-signal and digital signal processing chips found in scores of high-end consumer electronics, from smartphones to cars to communications infrastructure. In total, the firm counts more than 60,000 OE customers worldwide.
ADI has exposure to some of the most attractive spaces in the chip business. For instance, about half of the firm's sales come from the industrial and automotive markets, tamping down the risks to which ADI has been exposed as more conventional semiconductor peers have been under pressure.
Because Analog Devices' chips are just a necessary afterthought in most consumer devices, competition is relatively low. It makes far more sense for an OE customer to simply buy them from ADI.
That positioning has translated into an attractive financial position for Analog Devices. The firm currently carries $2.1 billion in net cash on its balance sheet, a cash cushion that pays for approximately 11% of the firm's current market capitalization today. That cash is a big risk reducer for investors who decide to buy shares of Analog Devices today.
Snap-On

Rounding out our list of Rocket Stocks is $9.2 billion tool manufacturer Snap-On (SNA) - Get Report. Snap-On owns one of the most attractive brands in the professional and prosumer hand tool market. The firm's franchisee network includes more than 3,200 vans in the U.S. that drive to auto repair shops, maintenance hangars, and industrial facilities all over the world. Approximately half of sales are generated outside the U.S. today.
In a world where manufacturers are outsource-happy, Snap-On has taken the opposite approach. The firm manufactures approximately 70% of its tools in-house, significantly more than other competitors who sell to the same markets, and that give it tight quality tolerances that outsourced manufacturing can't provide. Snap-On takes a similarly high-touch approach to moving products, with a direct sales model that creates stickier customers than more passive competitors can hope to have.
The macro environment is creating an important tailwind for Snap-On. Rising demand for skilled trades is likewise driving demand for professional-grade tools in the U.S. and abroad, especially in the automotive sector, where the average fleet age domestically is older than ever before in history and consumers are trying to wring more life out of their cars.
Earnings were better than expected last week, and that should help fuel some upside momentum in the weeks ahead.
This article is commentary by an independent contributor. At the time of publication, the author held no positions in the stocks mentioned.