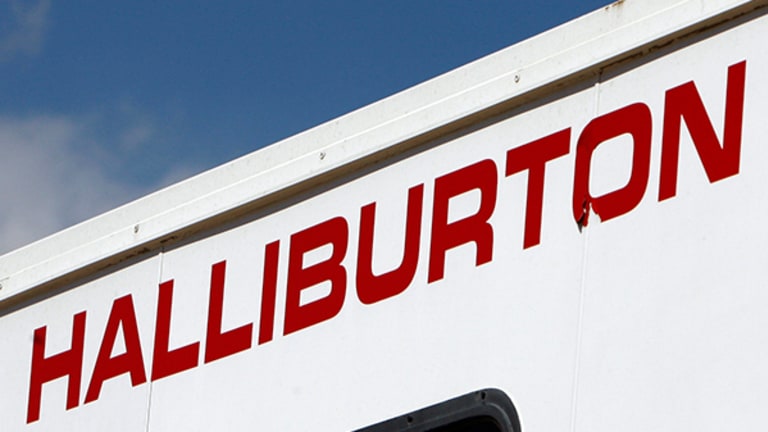 Buy These 5 Energy Sector Breakouts Now
These technical setups in the energy sector are showing solid upside potential right now.
The energy sector is getting energized this summer.
Energy stocks kicked off the year in rebound mode this January, as commodity markets bottomed and oil prices turned up for the first time following a prolonged selloff. But oil's tune changed for the worse back in June, when crude prices rolled over for the first meaningful correction of the year, scaring off any investors who were gun shy about the staying power of the trend in the energy sector.
But since the calendar flipped to August, the oil trade has been back on. For instance, the U.S. Oil Fund ETF (USO) , a commodity pool that tracks the daily price action in crude, is up almost 14% month-to-date. And that return to rally mode is driving some big gains in energy stocks as we head into the final stretch of the summer.
To figure out which big energy stocks are entering breakout territory here, we're turning to the charts for a technical look at five big oil trades to buy for gains.
In case you're unfamiliar with technical analysis, here's the executive summary: Technical analysis is a way for investors to quantify qualitative factors, such as investor psychology, based on a stock's price action and trends. Once the domain of cloistered trading teams on Wall Street, technicals can help top traders make consistently profitable trades and can aid fundamental investors in better planning their stock execution.
Without further ado, here's a rundown of five technical setups that are showing solid upside potential right now.
Cnooc
Leading things off is Chinese energy exploration and production stock Cnooc  (CEO) . Cnooc has taken this summer's correction in oil prices in stride, tracking mostly sideways while the rest of the sector reversed course. That's a big factor in this stock's 22% total returns so far this year. But don't worry if you've missed that move higher - Cnooc looks ready to kick off a second leg higher from here.
Cnooc has spent the last several months forming a textbook ascending triangle pattern, a bullish continuation setup that's formed by horizontal resistance up above shares at $127.50, and uptrending support to the downside. Basically, as Cnooc has bounced in between that pair of technically meaningful price levels, shares have been getting squeezed closer and closer to a breakout through their $127.50 price ceiling. When that happens, we've got our buy signal.
At a glance, it might look like Cnooc's price chart looks somewhat "gappy." In other words, it's not uncommon to see day-to-day gaps in this stock's price action. The good news is that they don't impact the price setup in Cnooc at all. Those gaps, called suspension gaps, occur because this stock's shares trade off U.S. hours on the Stock Exchange of Hong Kong. From a technical standpoint, they're not significant.
Halliburton
Here at home, we're seeing similar price action in shares of another energy giant: oilfield services stock Halliburton (HAL) . Halliburton may be a world apart from Cnooc, but the price setups are practically the same for these two stocks. For Halliburton, the buy signal on the ascending triangle setup comes on a push through resistance up at $47.
Why is Halliburton's $47 price level so significant? It's because $47 is a price where there has previously shown us an excess of supply of shares; in other words, it's a spot where sellers have been more eager to step in and take gains than buyers have been to buy. That's what makes a breakout above $47 so significant -- the move means that buyers are finally strong enough to absorb all of the excess supply above that price level.
Once that happens, we've got a clear-cut buy signal in Halliburton. If you decide to take the trade at that point, prior support at $42 becomes a logical place to park a protective stop. Don't try to jump the gun on the breakout in Halliburton. Upside in this stock doesn't become a high-probability trade until shares definitively clear $47.
PetroChina
Heading back to the People's Republic for a moment brings us to another Chinese energy giant: $192 billion integrated oil and gas company PetroChina (PTR) . Year-to-date, PetroChina hasn't come close to holding up as well as its smaller countryman. While Cnooc is enjoying a rally deep in the double-digits in 2016, PetroChina is only up a little over 3%. That's the bad news. The good news is that shares look ready for an about-face this summer.
Even better, you don't need to be an expert technical trader to figure out what's going on here. The price action in PetroChina is about as simple as it gets.
Since January, PetroChina has been working its way higher in a well-defined uptrending channel. That price channel has identified the high-probability range for shares of this stock to stay between. Put simply, every test of the bottom of PetroChina's price channel has provided a low-risk, high-reward buying opportunity. And shares are testing that price floor for a fifth time this week; from here, it makes sense to buy the next bounce higher.
Exxon Mobil
PetroChina isn't the only gigantic integrated energy company that's showing traders a simple, well-defined price channel right now. We're also seeing a textbook uptrend in shares of Exxon Mobil (XOM)  here. Like PetroChina, Exxon has been working its way higher since January -- and it's testing a critical price floor for the sixth time in August. From here, it makes sense to buy Exxon's next bounce.
Actually waiting for that bounce is important for two key reasons: It's the spot where shares have the most room to move up before they hit resistance, and it's the spot where the risk is the least (because shares have the least room to move lower before the channel breaks, and you know you're wrong). Remember, all trend lines do eventually break, but by actually waiting for a bounce to happen first, you're ensuring Exxon Mobil can still catch a bid along that line before you put your money on shares.
Like with any of the technical trades on our list, risk management is critical if you decide to buy Exxon. Once shares to definitively bounce off of trend line support, it makes sense to park a stop on the other side of the 200-day moving average. That's because the 200-day has been acting like a reasonable proxy for Exxon's trend since earlier this year - if it gets violated, you don't want to own this big stock any more.
Total
Finally, we're wrapping things up with $118 billion European energy giant Total SA (TOT) . Total has spent the last four months churning sideways, making effectively no progress since shares peaked back in late April. But that sideways grind is actually setting this big stock up for a classic bullish price pattern. Here's how to trade it.
Total has spent the last several months forming an inverse head and shoulders pattern, a bullish price setup that signals exhaustion among sellers. The pattern is formed by two swing lows that bottom out at approximately the same level (the shoulders), separated by a lower low (the head). The buy signal comes on a move through Total's neckline at $50.
To be clear, the price setup in Total isn't exactly "textbook." That's because the inverse head and shoulders is typically a reversal setup that shows up at the bottom of a downtrend, not a continuation trade that usually appears after a rally leg. But while the pattern in Total isn't textbook, it's still tradable. Once $50 gets taken out, we've got our signal that buyers are back in control of shares.
This article is commentary by an independent contributor. At the time of publication, the author held no positions in the stocks mentioned.