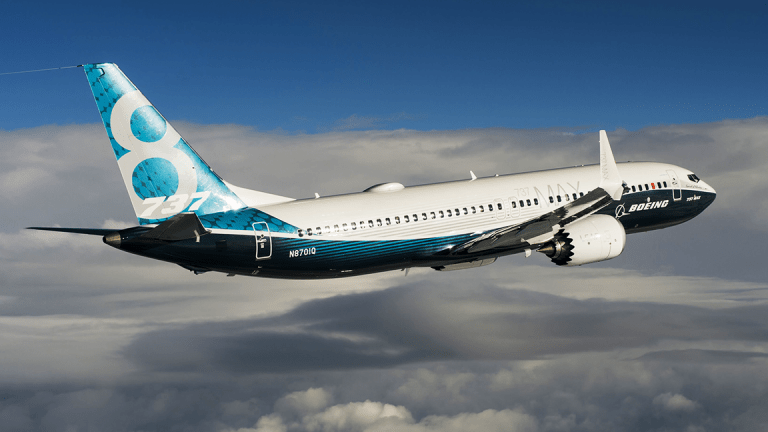 General Electric's Stock Still Stinks, but Nvidia and Boeing Don't
Owning leaders is proving to be a winning strategy in 2018. Here are two winners to pull the trigger on, plus one laggard to avoid at all costs because it is going lower.
"Own the leaders."
That's the message Mr. Market is sending to investors in 2018. Heck, this market is screaming it.
Leading issues are continuing to propel the stock market higher this winter, adding onto the substantial gains investors have seen in the recent months. The top 25th percentile of S&P 500 components from a performance standpoint in the six months leading up to 2018 are beating the bottom 75th percentile by a factor of 1.6:1.
That's not a small margin.
In other words, from a statistical standpoint, owning stocks that are working right now is the key to beating the rest of the market.
That means, in part, avoiding the temptation to buy laggards that look "cheap" compared to stocks that have been ripping higher.
The price action is confirming that it's not too late to participate in the upside in 2018. To figure out how to profit, we're turning to the charts for a technical look at two leaders -- plus one serial laggard to steer clear of.
Boeing Co.
You don't need to be a technical trading expert to figure out what the price action means in shares of Boeing Co. (BA) - Get Report . This stock has been trading up and to the right, leading the entire Dow in 2017 before handing investors nearly 14% gains so far in 2018. And Boeing is still a "buy the dips stock" as we finish up January.
Boeing's trading has been kept in a well-defined range this year, bouncing off trendline support on every successive test of that price level. Simply put, the next retracement down to trendline support provides an ideal buying opportunity for BA. Shares are bumping their head on resistance this week, signaling that patience is a virtue here -- Boeing may be systematically outperforming the rest of the market, but shares could correct a bit in the shorter term.
If you decide to hop on the Boeing trend, the 50-day moving average is a logical place to park a protective stop below.
Nvidia Corp.
Action Alerts Plus holding Nvidia Corp. (NVDA) - Get Report is another consistent out-performer that's still worth owning in 2018. The difference here is that it doesn't make sense to wait for Nvidia to correct before pulling the trigger on this trade -- it's in full-blown breakout mode after pushing through previous resistance at $217.
Better timing would have been last week. But it's still not too late to trade this stock. From a risk management standpoint, it's a good idea to park a protective stop on the other side of the $200 level.
General Electric Co.
Meanwhile, on the other side of the market, there's Action Alerts Plus holding General Electric Co. (GE) - Get Report .
General Electric has been a consistent laggard in this market, losing almost half of its market value in the last 12 months. After violating a key support level at $17.50, GE's high-probability outcome is more downside, a fact that's playing out following fourth-quarter earnings. Despite a brief pop early in Wednesday's session, GE is fading this afternoon following earnings, down more than 3% as I write.
Lots of investors are feeling tempted to buy shares of GE on the cheap. Fight that urge -- more downside still looks likely from here.
More of What's Trending on TheStreet:
This article is commentary by an independent contributor. At the time of publication, the author held no positions in the stocks mentioned.