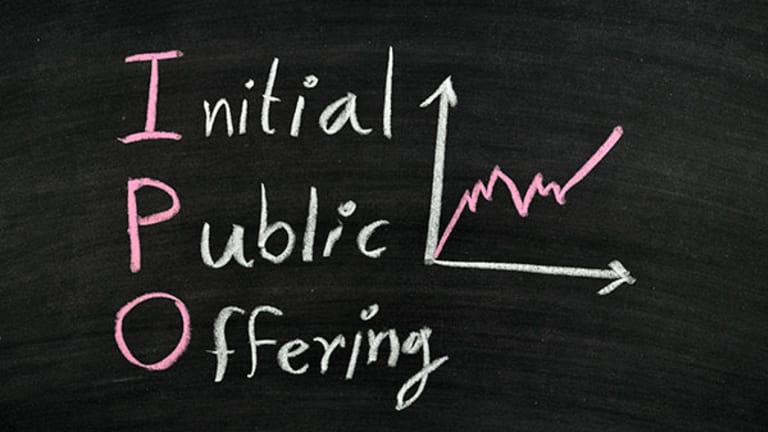 Buy Shares of Advanced Disposal Services Before Quiet Period Ends
The company's strong slate of underwriters will likely push shares higher when the company's IPO quiet period expires.
Investors have another chance to profit from recent initial public offering Advanced Disposal Services (ADSW) - Get Free Report  ahead of the company's initial public offering quiet period expiration next Monday.
On that day, the firm's strong slate of underwriters will be allowed to release detailed reports and initiate ratings for the first time. These reports will likely be overwhelmingly positive and move shares higher because of the company's strong fundamentals and management and its stock's solid performance since going public.
Advanced Disposal Services is an integrated waste services provider that operates in secondary markets as well as under exclusive contracts with municipalities. The company serves 2.8 million residential customers as well as 221,000 commercial and industrial customers using its 92 collections operations.
The company has a market presence in 16 states and owns and operates 39 landfills, 21 recycling centers and 79 transfer stations. Founded in 2000, Advanced Disposal Services is based in Ponte Vedra, Fla., and has more than 5,000 employees.
Last year, the company reported a loss from continuing operations of $33.6 million and earnings before interest, taxes, depreciation and amortization of $85 million on revenue of $1.4 billion.
Chief Executive Richard Burke, who is also a director, has served in those roles since July 1, 2014. Prior to that, he was president of Advanced Disposal Services from November 2012 until July 2014.
Chief operating officer for Advanced Disposal Services since 2014, John Spegal joined the company in 2013 as vice president of business development. Before that, he worked for six years as a regional vice president for AIR-serv.
Advanced Disposal Services went public on Oct. 5. The company priced at $18, the low end of the $18 to $21 range, and it raised $347 million by offering 19.3 million shares.
Shares increased 11.1% on the first day of trading and then fell 2.1% in the after market. Shares are now up more than 8% from the IPO price.
When the company's underwriters release their reports, the market will take notice.
The impressive slate of underwriters includes Barclays, Credit Suisse, Deutsche Bank Securities and UBS Investment Bank. Co-managers include Bank of America Merrill Lynch, Macquarie Capital, Morgan Stanley and Stifel.
Shares of Advanced Disposal Services look like a short-term buying opportunity based on the expiration of the IPO quiet period. Investors should use caution about owning this recent IPO longer term because of balance sheet concerns.
Advanced Disposal Services is a highly leveraged company that used all the proceeds from the IPO to repay its debts, and it still owes a substantial amount. 
This article is commentary by an independent contributor. At the time of publication, the author owned ADSW.