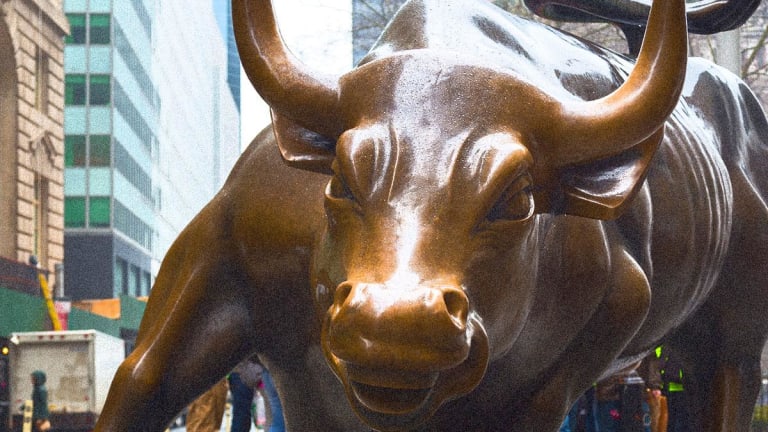 Buy FIS Stock Here and Enjoy Almost a 10% Gain, Analyst Says
Lisa Ellis of MoffettNathanson tells TheStreet that 'unglamorous' FIS should rise following its impending acquisition of Worldpay.
A top fintech analyst says she has a "buy" rating and $147 price target on Fidelity National Information Services (FIS) because she expects great things from the company's impending $35.5 billion+ acquisition of fellow payment-processing firm Worldpay (WP) .
"You bring the two businesses together and there's a lot of revenue synergy -- particularly around expanding internationally, where there's a huge amount of growth [to come] both in e-commerce and in just digitizing cash," Lisa Ellis of MoffettNathanson said during the TheStreet's exclusive Webinar How to Invest in the Coming Fintech Revolution.
Fidelity National -- which Ellis called an "unglamorous" but important player in processing digital payments for banks -- recently agreed to buy Worldpay for a per-share price of $11 cash and what was then about $100 in FIS stock. That worked out to $35.5 billion at the time (excluding debt assumption), although FIS has since rallied about 23.5% to hit $134.77 a share as of Friday morning.
Ellis thinks the company's stock can go even higher, rising almost 10% more to her $147 price target. She said that's because the Worldpay deal, which will likely close in July or August, will give FIS access to both sides of the payment-processing "ecosystem." FIS already helps banks handle the back end of payment procession, while Worldpay covers the front end when merchants take customers' credit-card or other electronic payments.
"That's where a lot of the synergy [will come] from," Ellis said.
Watch a Full Replay of Our Fintech Roundtable
You can watch a complete replay of TheStreet's How to Invest in the Coming Fintech Revolution Webinar for free by clicking here.
Save 76% with our Summer Break Sale. Subscribe to our premium site Real Money to become a smarter investor Click here to sign up!
Employees of TheStreet are restricted from trading individual securities.