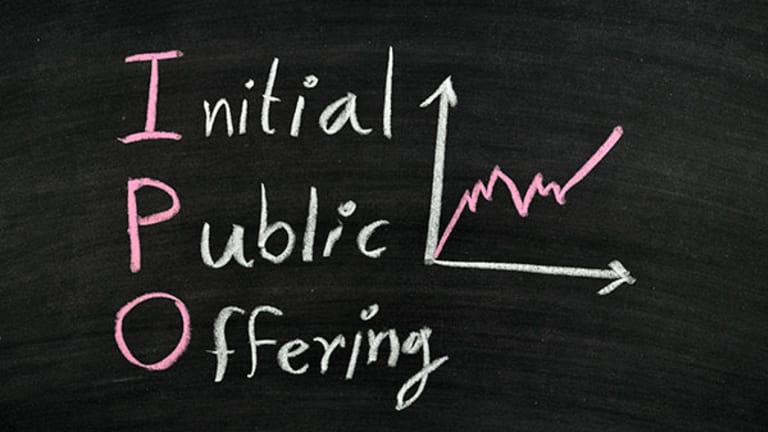 Buy Camping World's Stock Before Its IPO Quiet Period Expiration
The retailer's strong fundamentals and management, initial public offering pricing, and solid underwriters should drive shares higher.
Camping World Holdings' (CWH)  solid initial public offering pricing, strong fundamentals and management, and impressive group of underwriters make the stock a buy this week ahead of the expiration of the firm's quiet period on Tuesday.
On that day, underwriters will be able release detailed reports about the offering and to initiate coverage. It is likely that these reports will be overwhelmingly positive and drive shares of Camping World Holdings higher.
Camping World Holdings is a retailer selling recreational vehicles, and it also offers maintenance and repair accessories and services. Additionally, the company sells extended service contracts, property and casualty insurance, roadside assistance and travel assistance.
The company also offers vehicle financing and re-financing. Camping World Holdings has an ecommerce site and offers co-branded credit cards.
As of March 31, the company operated a network of 120 RV retail locations and had about 7,400 employees. The company was founded in 1966 and is based in Lincolnshire, Ill.
Investors may know Chairman and Chief Executive Marcus Lemonis from CNBC's reality show, The Profit.
About 9 million households in the U.S. own an RV, and Camping World Holdings has about 3.1 million active customers from that base. The company has two brands: Camping World and Good Sam, which offers a wide range of related products and services.
For the three years ended Dec. 31, Camping World Holdings had annual retention rates ranging from 65% to 75% for its emergency roadside assistance, extended vehicle service contracts, membership clubs, and casualty insurance.
Lemonis has been at the helm of Camping World Holdings since the formation of the company. He has also served as chief executive of units CWGS and Good Sam Enterprises since 2011; chief executive of Camping World LLC since 2006; and chief executive of FreedomRoads since 2003.
Thomas F. Wolfe has served as chief financial officer for Camping World Holdings since the company's inception. He has served as CFO of Good Sam LLC since 2004; CFO of CWGS since 2011; and the executive vice president of operations for Good Sam Enterprises from 2011 until last year. 
Camping World Holdings generated total revenue of $3.3 billion and net income of $158.6 million last year. For the first half this year, the company generated total revenue of $1.89 billion and net income if $109.8 million.
The company derives about 93% of its revenue from the sale of RVs, accessories, finance, parts and insurance, while services plans make up the rest.
Camping World Holdings went public on Oct. 6 and raised $250 million through its offering of 11.4 million shares. Shares priced at $22, within the initial price range of $21 to $23.
The stock opened higher at $23.75 and finished the first trading day up 2.3%. The stock then dipped 1.2% in after-market returns.
Shares are trading at about $22 apiece.
The market will take notice when the company's impressive line-up of underwriters release their reports on Wednesday, and shares will likely move higher. 
Goldman Sachs and JPMorgan were the lead underwriters for the IPO. Additional underwriters include Credit Suisse Securities, KayBanc Capital Markets, Robert W. Baird, Stephens and Wells Fargo.
To take advantage of the stock's likely increase, establish a long position in Camping World Holdings before Tuesday. The anticipation of the quiet period expiration alone could push shares higher before then. 
Investors should hold shares until Wednesday, after the underwriter reports and recommendations are released.
This article is commentary by an independent contributor. At the time of publication, the author owned CWH.