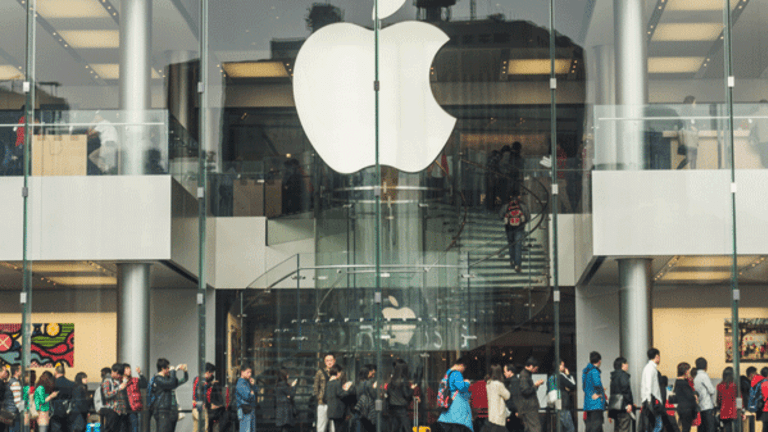 Buy Amazon.com and Apple, Top Trader Advises
Shorting Netflix and buying up Amazon.com and Apple is what Gullane Capital Partners managing partner Trip Miller recommends for a 2017 playbook.
Gullane Capital Partners looks for "great" businesses that are run by "honorable, capable" management teams like at Amazon.com (AMZN) - Get Report and Apple, (AAPL) - Get Report the firm's managing partner Trip Miller said on CNBC's "Closing Bell" on Wednesday afternoon. 
"In the case of Apple, we're getting a business that's selling for a little bit over 10x earnings adjusted for $230-plus billion dollars in cash on their balance sheet with dominant market share in multiple product lines," he said. "And they've returned almost $200 billion in capital to shareholders over the last three years so we think they're doing the right thing in that area." 
While Apple is seen as a giant company and has a large market cap, it's trading at a low valuation right now, he noted. 
Amazon.com should perform well for shareholders because of its cash flow growth potential, Miller explained. "So while we don't get it in the short term valuation on traditional multiples, we do feel like over the long term we're playing in a business that will return a high degree of cash flow to shareholders." 
The company should see double digit growth in online retail sales, plus its Amazon Web Services (AWS) business really has an oligopoly, he said. 
On the other hand, the firm is short on Netflix (NFLX) - Get Report because of the increased capex spend on content going forward, Miller noted. Analysts see the streaming service spending $6 billion on content in 2017 and that could easily go up into the mid-teens in the next two years, which simply isn't sustainable. 
(Apple is held in Jim Cramer's charitable trust Action Alerts PLUS. See all of his holdings here.) (Amazon.com is held in the Growth Seeker portfolio. See all of the holdings with a free trial.)