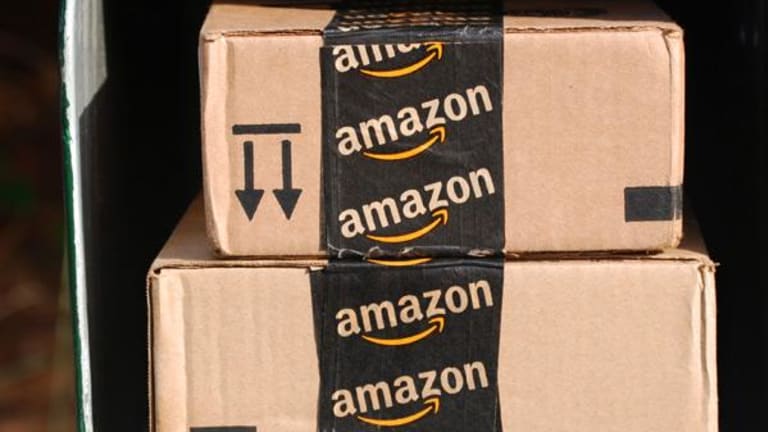 Buy Amazon.com Ahead of Fourth-Quarter Results, Top Trader Says
Amazon.com has gotten 'less sun' than it should, 55 Capital market strategist Max Wolff said on CNBC.
Shares of Amazon.com (AMZN) - Get Free Report are already up by over 11% in 2017, but it's still a good "buy" ahead of its 2016 fourth quarter earnings, due out next Thursday,55 Capital market strategist Max Wolff said on CNBC's "Power Lunch" on Friday afternoon. 
Shares of the e-commerce giant have gotten "a little less sun than it should and a little more shade than they deserve," he claimed. 
Amazon.com has a number of positive stories going for it, Wolff said. First, the company is moving in "heavy" to the Netflix (NFLX) - Get Free Report streaming video territory. Second, Amazon Web Services (AWS) stands above the rest in the cloud space. Third, the stock has less international risk compared to other big tech companies. 
The company has truly been "battered for the wrong reasons" and has a "really bright future," Wolff claimed. "I think the Feb. 2 news will be pretty positive." 
Another option for investors to buy ahead of next week's deluge of earnings results is an ETF in order to get away from what Wolff calls the "Twitter headline risk." A number of companies have been hurt after being individually called out by President Donald Trump, such as Boeing (BA) - Get Free Report for the $4 billion price tag on the Air Force One contract. "Cancel order!" Trump tweeted in December. 
(Amazon.com is held in the Growth Seeker portfolio. See all of the holdings with afree trial.)