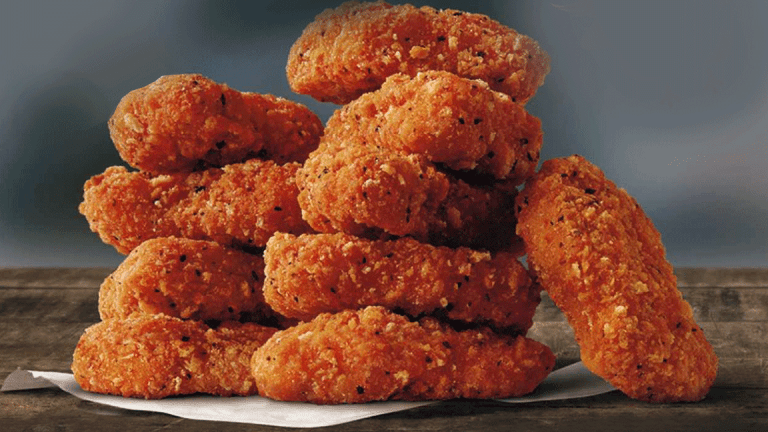 Burger King Is Offering Free Spicy Chicken Nuggets, if Your Name Is Wendy
If your name happens to be Wendy, your lunch might be on Burger King today.
Look out, McDonald's Corp. (MCD) - Get McDonald's Corporation (MCD) Report : Restaurant Brands International Inc.-owned (QSR) - Get Restaurant Brands International Inc Report Burger King will offer new spicy chicken nuggets for a limited time in a bid to win a larger chunk of the fast food market share.
"We know there is an appetite for Spicy Chicken Nuggets," Burger King North American president Alex Macedo said. "Our competitors have launched similar products in the past, and fans will be excited for this delicious product at Burger King restaurants."
The spicy nuggets will run $1.49 for a 10-pack. Burger King is packing an extra punch with a special offer this Friday, Oct. 13. Any guest with a valid ID named Wendy (we're looking at you, Wendy's Co. (WEN) - Get Wendy's Company Report ) will get a free 10-pack of the spicy nuggets in Los Angeles, Miami and New York.
Wendy's offered spicy chicken nuggets that gained popularity with customers last year, but pulled them from menus in March.
Restaurant Brands shares have gained 36% since the start of the year.
And Burger King isn't the only fast food chain going beyond the standard cheeseburger:
Watch More with TheStreet:
Jim Cramer Reveals When to Buy Bank of America
Hurry Up and File Your 2016 Tax Return!
Americans to Spend Over $9 Billion on Halloween This Year