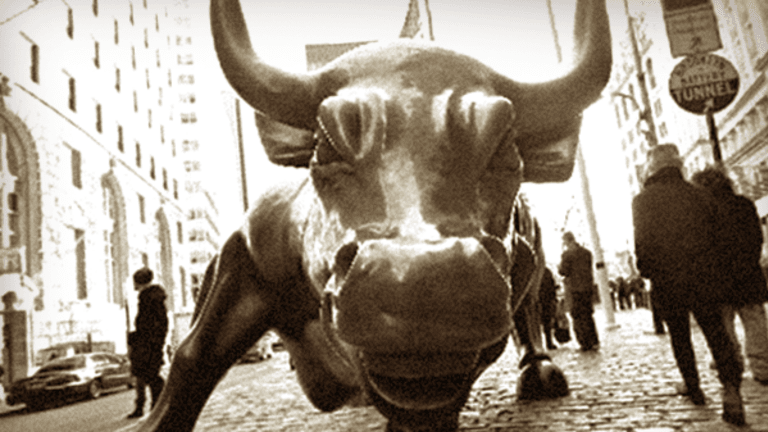 Bullish Puma Investor Talks Neratinb FDA Panel Win, Next Steps and Takeout Potential
A head-to-head showdown in metastatic breast cancer and the Roche APHINITY data are next key events for Puma.
You've heard plenty from me about Puma Biotechnology (PBYI) but since I was wrong about the outcome of Wednesday's neratinib FDA advisory panel (a 12-4 vote recommending approval), hearing from a Puma bull seems appropriate.
I can't tell you his name (he's publicity shy) but suffice to say this portfolio manager's fund owns a large stake in Puma. He's been consistently bullish on neratinib through all of Puma's ups and downs. He and I argued back and forth for weeks about the likely outcome of the advisory panel and even bet an adult beverage on the outcome. He won. I lost.
Assuming FDA approves neratinib for extended adjuvant breast cancer treatment, how will the agency deal with the consensus view from the panel that the proposed indication is too broad? Will FDA approve neratinib with a restrictive label?
"They certainly can limit the label but as you saw clearly [Wednesday], the FDA is very reluctant to split hairs on exploratory subgroups," this Puma bull said. "For neratinib, they will put the data in the label and let docs and payers decide."
On Puma being an acquisition target:
"The sweet spot to acquire the company is after approval and before launch," he says. "You [the potential acquirer) want to control pricing and payer discounts, and you will know the third-line metastatic data versus lapatinib by then. That's July to September. Let's see who is interested."
That third-line metastatic breast cancer study is nearing completion, with results expected before the end of the second quarter. The Puma study pits neratinib head-to-head against Glaxo's (GSK) Tykerb (both coupled with Xeloda) in HER2-positive metastatic breast cancer patients who have received two or more prior HER2 therapies. The primary endpoints are progression-free survival and overall survival.
[Here's a provocative question: Is there any chance FDA rejects neratinib for extended adjuvant breast cancer IF neratinib fails to beat Tykerb in the third-line metastatic study? My take: Probably not, but still something to chew on.]
The other big moving part to the Puma story is the June 5 presentation of results from Roche's (RHHBY) APHINITY study. In March, the Swiss pharma giant said breast cancer patients treated with Perjeta combined with Herceptin and chemo after surgery (the adjuvant setting) has a lower risk of death or return of their tumors compared to patients treated with Herceptin and chemo alone.
Right now, we don't know the magnitude of the Perjeta benefit in the APHINITY study, but we'll see those data on June 5 at the American Society of Clinical Oncology (ASCO) annual meeting. The data are super-important not only to Roche but to Puma, as well, because neratinib (if approved) and Perjeta will compete for adjuvant breast cancer patients.
Probably not a huge surprise that the Puma investor isn't too concerned with the APHINITY results or its impact on neratinib in the adjuvant setting. He believes there's a good chance Perjeta's disease-free survival (DFS) benefit isn't clinically meaningful even though it met statistical significance.
How is "clinically meaningful" defined? Basically, a two percentage point difference in DFS between the Perjeta and control arms. That's roughly the same DFS benefit shown by neratinib in Puma's EXTENET study.
When the APHINITY study is presented on June 5, it will be important to also pay attention to the difference in DFS, if any, between breast cancer patients with hormone-positive and hormone-negative HER2 breast cancer. Neratinib showed a larger benefit in hormone-positive patients and almost no effect in hormone-negative patients.
Based on comments made by Roche executives already about APHINITY, Mr. Puma Bull believes Perjeta will work better in hormone negative patients and less well (or not at all) in hormone-positive patients. If that turns out to be true, then neratinib would be the go-to drug for hormone-positive patients, blunting the competitive impact of Perjeta.
At the risk of getting too deep in the weeds, cancer expert Sally Church of the Biotech Strategy Blog points out that breast cancer patients with hormone-negative tumors are actually at greater risk of recurrence, therefore, any drug (Perjeta?) that benefits these patients will have the upper hand.
Jim Cramer and the AAP team give their analysis of the Federal Reserve's May policy meeting minutes. Find out what they are telling their investment club members. Get a free trial subscription to Action Alerts PLUS.
Meanwhile, over on Real Money, Cramer discusses why the good guys at HP (HPQ) won on Wednesday night. Get his insights or analysis with a free trial subscription to Real Money.
Read More Trending Articles:
Amazon's Bookstores and Fire Sticks Are Great, but Here's What's Really Driving It Toward $1000
Adam Feuerstein writes regularly for TheStreet. In keeping with company editorial policy, he doesn't own or short individual stocks, although he owns stock in TheStreet. He also doesn't invest in hedge funds or other private investment partnerships. Feuerstein appreciates your feedback; click here to send him an email.