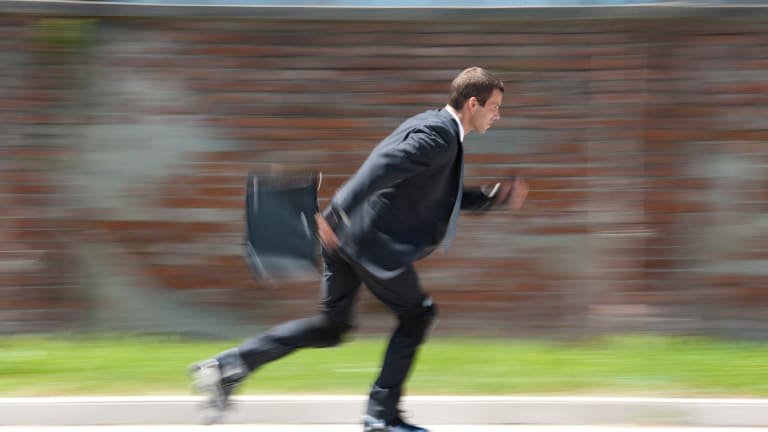 The Bull Market Could Be Speeding Right Into a Brick Wall
The fallout of Facebook's surprising second quarter continues. All eyes on earnings from Tesla and Apple this week. The IPO market may be too hot.
Too much hot money is concentrated in surging FAANG stocks, and it may be about to end badly for investors.
Facebook's (FB)  post-second quarter earnings meltdown has shed light on increasingly narrow market breadth -- an often negative development for stocks -- explains Goldman Sachs strategist David Kostin. Narrowing breadth has been masked by the out-sized appetite for tech stocks such as Facebook and Netflix (NFLX) . The top 10 contributors in the S&P 500
undefined

 have accounted for 62% of the S&P 500's 7% year to date return. Of these 10 stocks, nine are tech or internet firms.

The tech sector alone accounts for 56% of the S&P 500's year to date return, or 76% including Amazon (AMZN)  and Netflix.
Stock Spotlight 
Nvidia shares have trailed the Nasdaq Composite undefined since late June as investors book profits ahead of second quarter earnings on August 16. Remember, Nvidia saw a mixed response to its strong first quarter results back in May. At the time, investors called out some weakness in the auto chip business and in chips used in cryptocurrency mining to head for the hills. But given the company's widening competitive advantages in the chip space, it will be hard for investors to stay away from Nvidia for too long.
"We see many reasons to maintain our 2-year-old bullish thesis on Nvidia," says Arthur Wood analyst Jeff Johnston. "They are the leader in some of the fastest growing areas in tech and should continue to be so for the next several quarters. Additionally, they are well positioned to maintain/grow their dominant market share position in their legacy markets."
The call from yours truly: Softbank will buy Nvidia within the next three years (It has a 5% stake in the company that it took in 2017). 
Around TheStreet 
TheStreet's founder Jim Cramer starts the week with a dose investor education over on Real Money.
Bring on that Tesla (TSLA) earnings call on August 1, and that balance sheet statement on the press release.
In one of our newest weekly columns, "Tesla'd", TheStreet's @BretKenwell drills down on the electric car maker's sorry financial state. The verdict: One source tells Kenwell that Tesla may need to raise $10 billion. That is if Elon Musk wants to stay in the car business.
Meanwhile, Musk hand-delivered a Model 3 to a millennial couple this past weekend. Now that's one way to drive some cheap marketing.
In the latest edition of "The Tech Skeptic", @AnnieGaus wonders if Apple (AAPL) has lost its cool factor. Gaus reasons it may not even matter at this point. But that won't stop the intense scrutiny of Apple's earnings on July 31. Gaus also dives into a bizarre interaction between Elon Musk and a Twitter follower.
Looking for reasons to be bearish? Fix your attention to the red-hot IPO market. A whopping 120 companies have raised just over $35 billion through the first half of the year on U.S. stock exchanges. That puts 2018 on track to be the second-busiest IPO year (besides 2012) since the 2000 peak of the dot-com bubble, points out Mike Larson. Once these mostly money-losing companies report earnings, their investors may be in for a rude-awakening along with the rest of the market.