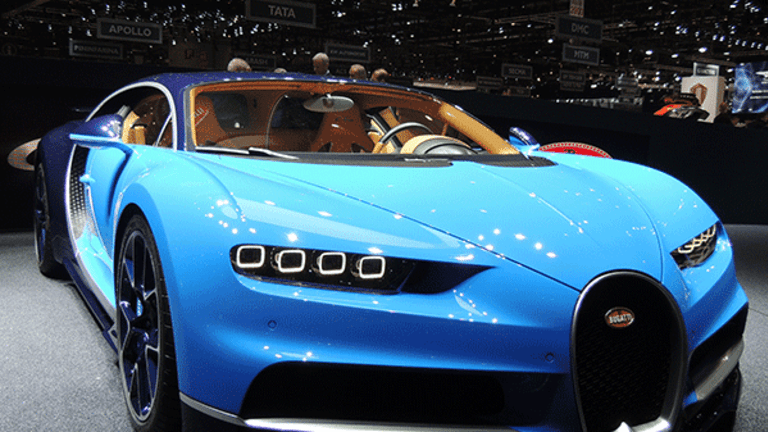 Bugatti Delivered the First $3 Million Chiron in the U.S. -- Here Are the Specs
This is one impressive auto.
This is one impressive auto.
Wow. 
The first Bugatti Chiron in the U.S. was delivered to its owner at the 2017 Pebble Beach Concours d'Elegance. Decked out in yellow and black, the car definitely has presence. 
Bugatti may have a new contender in the never-ending race to have the coolest and most ludicrously expensive toys. The new Bugatti Chiron carries a mean $2,998,000 price tag and is set to be a hot commodity. It packs an 8-liter W16 quad-turbocharged engine and incorporates s new carbon fiber body structure.
But before you start writing a check, keep in mind that the car is a little difficult to get your hands on. Currently, it is only being produced in a very limited capacity, so your budget is safe...at least for a little while.
Car Enthusiast? Don't miss these galleries..
These 13 Cool Cars From the 1980s And 1990s Are Absolutely Worthless Collectibles
These Are the 30 Most Expensive Cars Ever Sold at Auction
10 Station Wagons That Are Better Than Your New $50,000 Compact SUV
10 Hot Luxury Cars to Buy Instead of a Tesla