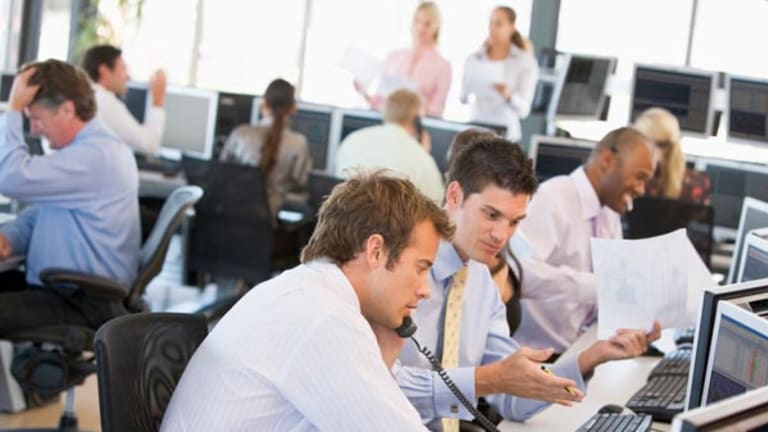 Buffett Says Buy Single-Family Homes, Elpida Files for Bankruptcy: Hot Trends
Billionair investor Warren Buffett says he would be buying single-family homes right now.
NEW YORK (
) -- Popular searches on the Internet Monday include
as the billionaire investor and CEO of
Berkshire Hathaway
undefined
said he would be buying single-family homes right now.
Buffett said on
CNBC
that single-family homes are currently an attractive investment, and an even better choice than stocks if purchased at low rates and held for a long time. He told buyers to take out a 30-year mortgage and refinance if rates go down.
Buffett is also a hot topic after his letter Saturday to shareholders, which included an announcement that Berkshire's board knows who will succeed Buffett as CEO if and when he is unable to continue in his position. While Buffett revealed that the successor doesn't know that he or she has been chosen and that the person isn't a member of the board, he wouldn't indicate who his successor will be.
Elpida
is another popular search as the Japanese computer memory chipmaker filed for bankruptcy on declining prices for DRAM chips.
The company is the only Japanese manufacturer to specialize in DRAM chips, and said its business was impacted when prices of the chips began to slide in 2007. The global economic downturn, as well as competition, flooding in Thailand last year and the climbing yen all weighed on the company.
Elpida reported debt of 448 billion yen ($5.5 billion) in the filing, which is Japan's largest manufacturing bankruptcy.
A hot topic Monday also is the Oscars, following the 84th Academy Awards on Sunday night.
Black and white silent film
The Artist
was the big winner of the night, taking home five awards, including best picture, director and lead actor for Jean Dujardin. Martin Scorsese's
Hugo
won five awards as well. Meryl Streep won best actress for her portrayal of British Prime Minister Margaret Thatcher in
The Iron Lady
. Streep has been nominated for an Oscar 17 times, more than any other performer, but has only won three -- with her last award being for
Sophie's Choice
in 1983.
Christopher Plummer, 82 years old, became the oldest person to win an acting Oscar for his supporting role in
Beginners
, while Octavia Spencer won best supporting actress for her role in
The Help
.
The chatter on Main Street (a.k.a. Google, Yahoo! and other search sites) is always of interest to investors on Wall Street. Thus, each day, TheStreet compiles the stories that are trending on the Web, and highlights the news that could make stocks move.
-- Written by Brittany Umar
.
Brittany joined TheStreet.com TV in November 2006 after completing a degree in Journalism and Media Studies at Rutgers College. Previously, Brittany interned at the local ABC affiliate in New York City WABC-TV 7 where she helped research and produce On Your Side, a popular consumer advocacy segment.