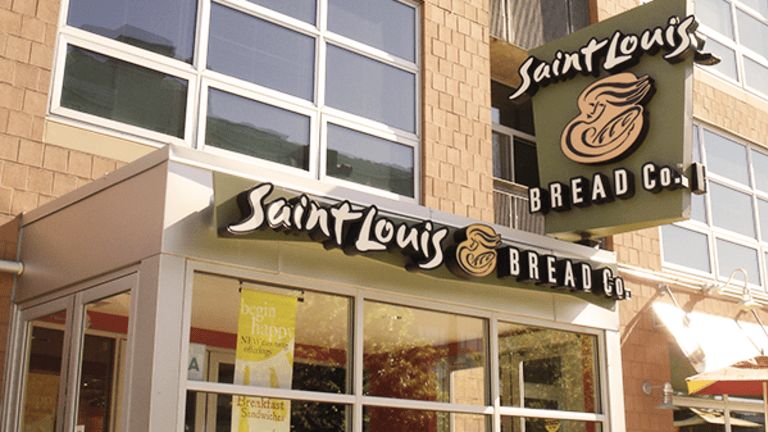 Buffett Backed 3G Capital Could Bid for Panera
JAB Holding currently has a bid for Panera.
Warren Buffett backed Brazilian private equity firm 3G is interested in launching a rival bid for Panera Bread  (PNRA) , the New York Post reported. 3G owns Burger King, Tim Hortons and recently purchased Popeyes Louisiana Kitchen  (PLKI) .
JAB signed a $315 per share cash merger agreement with Panera last week.
(What will move markets this quarter and how should investors position themselves ahead of time? Jim Cramer sat down with four of TheStreet's top columnists recently to get their views.Click here to listen to his latest Trading Strategies roundtable with them and read their advice for stocks, bonds, forex and gold.)