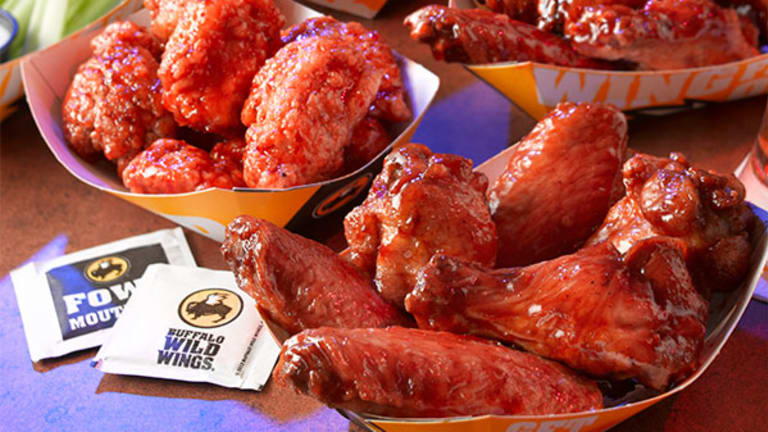 After a 20% Plunge, Buffalo Wild Wings Stock Should Be on Your Plate
Maxim Group increased its price target to $180.
Buffalo Wild Wings  (BWLD) shares were  slightly higher Friday morning after analysts at Maxim Group upgraded the company's stock to "buy" from "hold" while also raising its price target to $180 from $175. 
The firm made a valuation call on the company, noting that the stock has fallen significantly from its all time high above $200 less than two years ago. Given that pullback, caused by slowing sales and a high-profile campaign by activist firm Marcato Capital, the firm believes that the stock's upside is very attractive. 
Buffalo Wild Wings stock has fallen more than 4% this week, and currently traded at $154.50. 
Retail's downturn giving you the blues? Jim Cramer has a list of retailers that are currently oversold, giving investors a leg up one of the market's most volatile sectors.