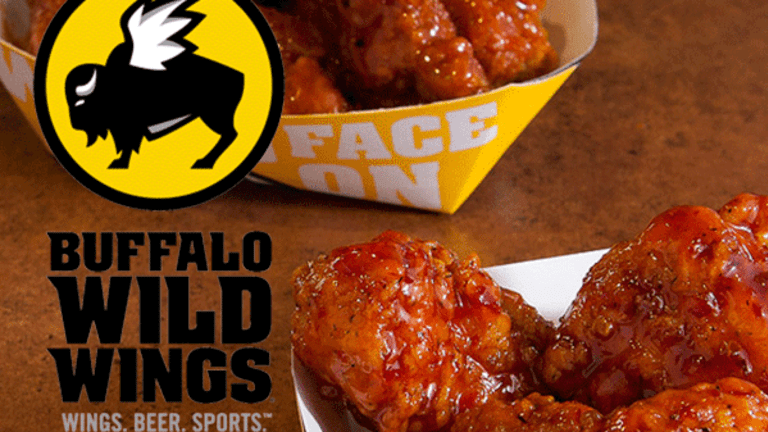 Buffalo Wild Wings Stock Falls Following Downgrade
Wedbush downgraded the stock to 'underperform.'
Shares of Buffalo Wild Wings (BWLD) were down nearly 4% in morning trading Tuesday after analysts at Webush downgraded the stock to "underperform" from "neutral" while also slashing its price target to $115 from $150. 
The new price target represents a potential downside of 24% from the stock's previous closing price of $151.
The firm believes the company's future same store sales growth will be driven by promotional activity, which will hurt the company's margins. 
On Tuesday the company issued a letter urging shareholders to vote for the company's nominees for its board of directors.
Retail's downturn giving you the blues? Jim Cramer has a list of retailers that are currently oversold, giving investors a leg up one of the market's most volatile sectors.