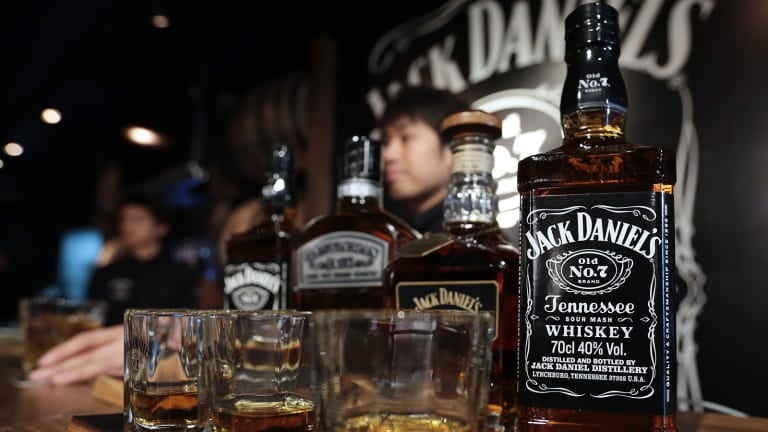 This Whiskey Maker Just Did Something It Hasn't Done in Six Years
Whiskey and tequila served up a strong performance.
Brown-Forman (BF.B) stock jumped nearly 3% Wednesday afternoon after the liquor company raised its guidance for the first time in more than six years, according to JPMorgan analyst Peter Grom.
The company raised its outlook by a nickel to forecast earnings between $1.85 and $1.95 per share this year on stronger-than-expected fiscal first quarter financial results.
The rosy outlook comes amid favorable foreign exchange trends, lower tax rates and optimism for new Jack Daniels whiskies mixed with strong tequila portfolio growth. Sales in the U.S., foreign and emerging markets all beat JPMorgan estimates.
More of What's Trending on TheStreet: