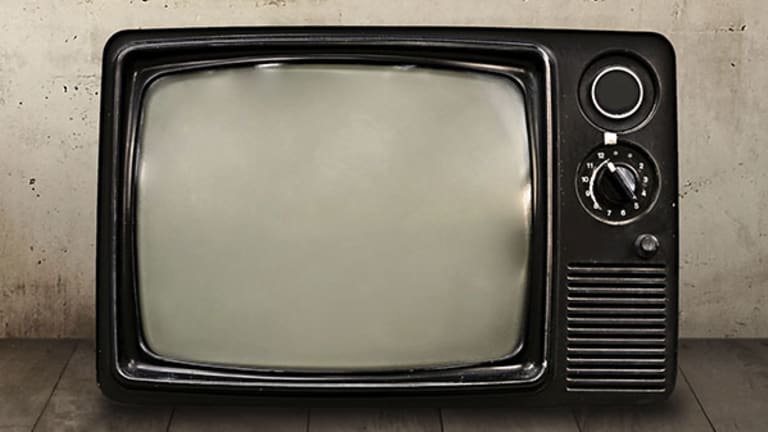 Broadcast Television's Death Has Been Greatly Exaggerated
Don't get too caught up in the streaming media hype: Good old-fashioned broadcast TV is still drawing enormous viewership and raking in huge amounts of advertising cash.
Don't get too caught up in the streaming media hype: Good old-fashioned broadcast TV is still drawing enormous viewership and raking in huge amounts of advertising cash.
NEW YORK (TheStreet) -- Don't believe the hype.
That's the message from the country's old-line broadcast television networks. Despite declining ratings and growing competition from streaming digital outlets, they say, the increasingly frantic reports that "linear" television is dead are greatly exaggerated.
In fact, traditional TV, whose Big Four networks CBS (CBS - Get Report), ABC, NBC and Fox (FOX) presented their 2015 fall lineups to marketers and advertisers during upfronts this week, continue to bring in big bucks. To bolster their ratings, the networks plan to emphasize live programming, from NBC's new variety show, Best Time Ever with Neil Patrick Harris, and juggernaut Sunday Night Football, to Fox's new musical production of Grease.
According to research firm eMarketer, TV drew in almost $70 billion in advertising spending in the United States last year, a number that's predicted to increase to $81 billion by 2019. While digital video brought in $5.8 billion in ad spending last year, and, according to eMarketer, is expected to dramatically increase its take to $14 billion by 2019, broadcast TV is still the powerhouse leader.
"TV is a tried and true model, while digital has a degree of uncertainty," said Paul Verna, an eMarketer senior analyst covering digital video. "We see that TV is holding steady. It's certainly not growing at the pace digital will grow, but it's so mature and so established. It's a huge piece of the ad pie. The gap will start to narrow, but it will take a long time to close, if at all."
Traditional TV still reaches the largest number of eyeballs in the U.S., with an average of 285 million viewers each month in fourth-quarter 2014, reported Nielsen, compared to 122 million viewers watching video on a smartphone and 146 million watching video on the web. The average American adult spent close to a week on average watching TV each month during that period.
For network TV, live programming is one way to keep consumers from turning towards time-shifted DVR viewing or online streaming content providers such Netflix (NFLX) and Amazon (AMZN).
According to Nielsen, the average American adult spent about five hours a day watching live TV in fourth-quarter 2014 versus a little more than an hour a day looking at the internet on a computer. Nielsen also found that an increase in Twitter activity and conversations during live "event" TV viewing signals high social engagement among the audience and memory of ads.
"I'm not surprised networks are trying to prioritize the kinds of shows people will watch in real time," said Verna. "It's harder and harder to keep that audience interested and coming to you."
Comcast's (CMCSA - Get Report) NBC, besides showcasing Best Time Ever with Neil Patrick Harris at its upfront event, also highlighted its renewal of the comedy show Undateable with 13 live episodes, and promoted its planned December live broadcast of the musical The Wiz, after the fashion of previous NBC telecast musicals The Sound of Music Live! and Peter Pan Live! Sports programming such as the 2016 Summer Olympics and "Sunday Night Football" are also anticipated to bring in hefty audiences for NBC.
While Fox highlighted its live version of Grease, set to air in January, ratings frontrunner CBS continued to tout its dependable Thursday night block of NFL football games.
For Disney's (DIS - Get Report) ABC, live annual tent-pole event broadcasts such as the Academy Awards still bring in top dollar ads, including some spots during this past year's show going for reportedly $2 million each. According to Nielsen, this year's Super Bowl on CBS set a U.S. TV record, with 114.4 million viewers and 118.5 million halftime show viewers.
"Money is definitely migrating out of TV, but TV is unparalleled in its ability to drive reach and awareness," said Andy Donchin, chief investment officer for major advertising company Dentsu Aegis Network. "The big events on television still work. They are somewhat DVR-proof, and have a lot of social commentary."
This article is commentary by an independent contributor. At the time of publication, the author held no positions in the stocks mentioned.