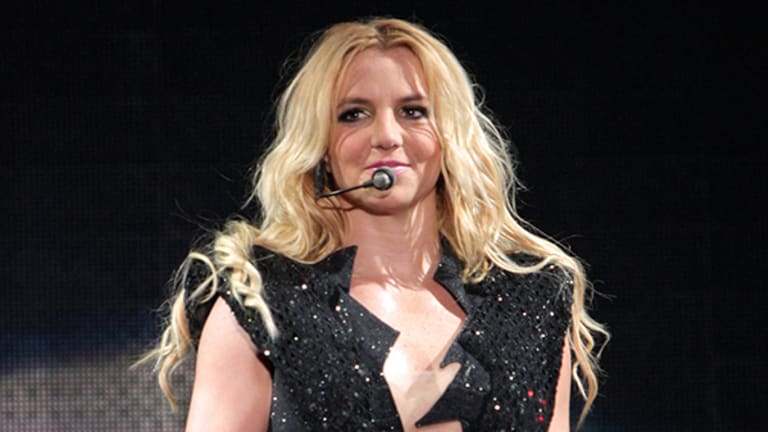 Look At Britney Spears Ripped New Boyfriend Wearing This Bizarre New Under Armour Shirt
The pics.
And for your somewhat mindless read of the day...
Britney Spears has a ridiculously buff new beau in her life named Sam Asghari, who she met on the set of her new video "Slumber Party." In addition to being a music video prop for his woman, Asghari has a daily obsession with lifting large weights in the gym and running outdoors (per his many Instagram selfies). Apparently, that fitness dedication has paid off for Asghari via a gig modeling Under Armour's (UA) - Get Free Report new Batman suit looking compression shirt (video below).
Is that Batman or Asghari in this commercial? Who knows, but judging by the number of likes (no doubt helped by his ties to Spears) on the post Under Armour picked the right guy to get the word out about the new gear.
Here we are modeling the new "Coldgear Infrared" shirt out-front of our boardroom. According to Under Armour, the shirt has "a soft thermo-conductive coating on the inside of the garment that absorbs your own body heat, without any extra weight or bulk."
Hey, it was a Friday
In short, this is warmest damn shirt we have ever worn. Yes, the hood is weird, but who cares.
We also couldn't help but to think Under Armour has reinvented the boring, baggy hoodie here. But, we are quick to point out the shirt is unlikely to overthrow the hoodie as, well, it doesn't hide your midsection's flaws.
Warmest shirt ever
This is Asghari in the gym.