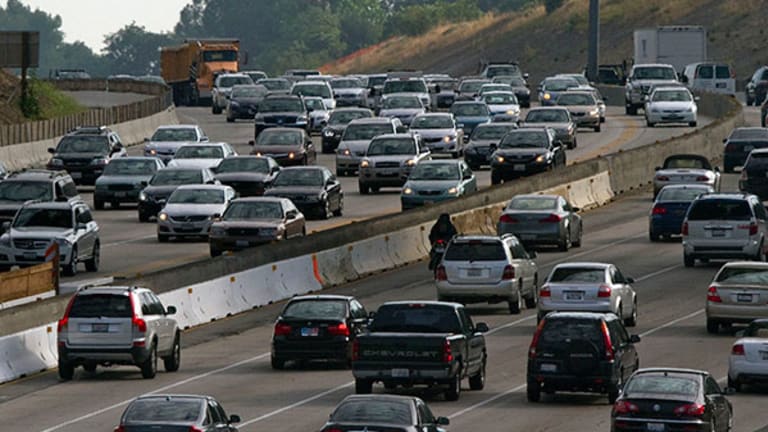 Britain to Begin Banning New Diesel and Gas Engines in 2040
Britain is looking to curb carbon emissions.
Britain announced plans to ban the sale of new diesel and gas engines by 2040 as the country gets proactive in combatting carbon emissions. 
The announcement comes weeks after France announced a similar directive that also begins in 2040. 
Britain will make funds of up to 200 million pounds or $260 million available to local governments to take short-term actions, including retrofitting buses, to combat climate change in the meantime. 
"We can't carry on with diesel and petrol cars, not just because of the health problems that they cause, but also because the emissions that they cause would mean that we would accelerate climate change," Michael Gove, Britain's environment secretary told the BBC. 
More of What's Trending on TheStreet:
Apple Moving Closer to Selling an American Made $1,000 iPhone, Trump Hints
How Birchbox Took on Macy's, J.C. Penney and the $500 Billion Beauty Counter