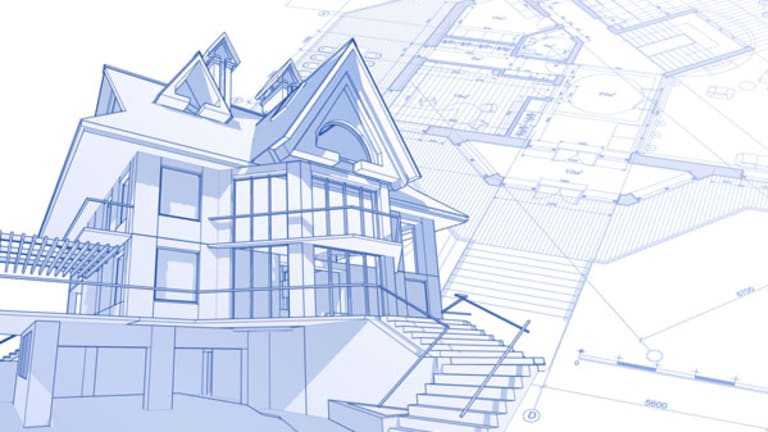 Bricks and Mortar: Place Bets on Melco
The recent Asian selloff presents a buying opportunity for this play on the hot Macau market.
The recent Asian selloff presents a buying opportunity for this play on the hot Macau market.
Editor's note: "Bricks and Mortar" is a series of columns written by real estate reporter Nicholas Yulico meant to help
TheStreet.com
readers generate real-estate-related stock ideas.
"Be fearful when others are greedy, and be greedy when others are fearful."
--Warren Buffett
Today, I'm going to follow Warren Buffett's advice and be greedy with Macau casino developer
Melco PBL Entertainment
(MPEL)
, because the recent Asian selloff has left so many fearful of the stock.
I'll also provide updates on two existing names in the Bricks & Mortar mock portfolio:
Ryland
(RYL)
and
Trump Entertainment
(TRMP)
.
Melco shares have fallen 23% since the start of February due to the Asian contagion in the stock market. The company went public in mid-December at $19 a share, and the stock opened Tuesday at $15.46.
The company is a pure play on the casino market in Macau, the Chinese peninsula near Hong Kong that already has surpassed Las Vegas as the world's largest gambling market.
The recent pullback creates a great buying opportunity for the stock, because Melco is poised to deliver some of the best returns on investment in Macau. The region already has been hugely profitable for
Las Vegas Sands
(LVS) - Get Report
and
Wynn
(WYNN) - Get Report
.
Jim Cramer recently
threw in the towel on Melco, but frankly I believe he was just too early on his original bullish call in December after the IPO.
Hey, Big Spenders
Melco has several positive things going for it. The company's first casino, the Crown Macau, will open in May and is poised to become the dominant gambling destination for high rollers in Macau.
Because Melco isn't regulated by U.S. gaming authorities, like Las Vegas Sands and Wynn are, the company can cater to a whole new form of gambler.
The U.S. casino companies operating in Macau are required to perform background checks on players looking to gamble with $10,000. Also, Nevada regulators must conduct background checks on Chinese junket operators, which funnel most of the customers to Macau and offer credit to the visitors, according to Credit Suisse analyst Gabriel Chan.
Melco, as a foreign entity, isn't required to adhere to either provision.
"While MPEL is not subjected to such regulations, it may be able to attract customers who are more concerned about their privacy," Chan said in a recent research note.
That's a polite way of saying that Melco also may cater to some shady customers with mysteriously large bankrolls.
Melco is run by the son of Stanley Ho, whose casinos dominated the Macau market until 2002, when the Chinese government sold new licenses. Ho, one of the world's richest men, has a murky past and has been accused of organized crime affiliations.
There is a sense among some industry watchers that Ho is now set to pass the torch to his son and funnel his roster of high-roller clients to Melco's Crown casino.
Being able to attract big-spending gamblers could subject Melco to higher swings in quarterly profits. But analysts project that over time, Melco should grab a higher average-win-per-table per-day figure at its casinos than Wynn or Las Vegas Sands.
Another selling point for Melco is that it will offer credit directly to customers with a solid credit history. Chan says that "represents a key advantage over the U.S. companies, as nowadays they do not normally issue credit to casino patrons."
Some critics have concerns over the location of the Crown, because it isn't near the other major Macau casinos. Bulls say that could be an advantage, because patrons will be forced to stay at the property upon arrival. Moreover, high rollers might not care about being isolated.
Another risk is that the company has a lack of development expertise in Macau, as evidenced by Friday's announcement of a 14% cost overrun for the Crown Macau. That said, the prospects for Macau are so big that the cost overrun will only simply dampen the property's initial return on investment.
Besides the Crown property, Melco is planning two other Macau casinos. City of Dreams, an underwater-themed casino catering to leisure tourists and mass-market customers, will open on the Cotai Strip in September 2008.
Melco also is planning a third casino project on the shoreline near the ferry terminal that shuttles visitors to Macau from Hong Kong. The casino will cater to day-trip visitors.
Add it all up and Melco has "the most balanced product portfolio" in Macau, says Credit Suisse's Chan.
"In our view, the U.S. companies are too focused on the mass-market segment, as they are particularly handicapped in the high-roller segment due to U.S. regulations," Chan says.
Cheap Bet
It's hard to find an analyst who doesn't like Melco's story. UBS analysts said in a late-January note that Melco is compelling, but added that the stock was fully valued at its then-price of $21. JPMorgan initiated coverage of the stock at the same time, saying it was an attractive long-term play, but that "the stock would become more attractive with a price correction greater than 15%." Both firms rate Melco neutral.
Since then, Melco's stock is down more than 20%, and neither firm has raised its rating.
To get at a proper value for Melco, it's best to look at earnings in 2009, when two casinos will be fully up and running. Analysts expect Melco to record earnings before interest, taxes, depreciation and amortization of $780 million in 2009, according to Thomson Financial estimates.
At its current price around $16 a share, Melco has an enterprise value of $6.41 billion. Discounting back the company's 2009 cash flow, the stock is trading at a one-year forward EBITDA multiple of 11.
Some investors argue the stock should instead trade at a 13 to 14 times multiple, so the current price makes Melco an attractive buying opportunity.
Ryland Beaten Up
Among the other stocks in my portfolio, my flagging of Ryland as overvalued has proved to be my best call. The homebuilder's stock is down 19% since I
first wrote about it in late January.
The ongoing subprime mortgage meltdown likely will have a spillover effect on homebuilders. Rising defaults among subprime borrowers could add more than 500,000 homes to the market, CreditSights said last week.
This flood of homes to an already large inventory of houses will put further downward pressure on pricing, which could force Ryland to record more land writedown charges.
Still, Ryland continues to trade at one of the highest price-to-book ratios among large homebuilders. The stock trades at a 32% premium to its book value, right near where fellow builder
Lennar
(LEN) - Get Report
trades.
D.R. Horton
(DHI) - Get Report
, meanwhile, trades at 17% above book value. Such a wide spread is unwarranted.
Deal Talk Boosts Trump
Trump shares surged last week after reports said the company has
hired Merrill Lynch to explore a sale of itself or assets. Since I first flagged Trump as overvalued, the stock is now up about 3%.
Trump has some good casinos in Atlantic City, N.J., and the company could fetch some interest. However, underlying this newfound "asset story" is the fact that Atlantic City is facing a tougher operating environment this year amid the introduction of slots parlors in neighboring Pennsylvania and New York. A recently passed, limited smoking ban in Atlantic City also is a potential revenue drag this year.
In February, slot revenue fell 10.5% at Trump Plaza, 9% at the Taj Mahal and 4% at Trump Marina, according to the New Jersey Casino Control Commission. So far this year, Trump's slot revenue is down 7% from a year ago, while total gambling revenue is down 3%.
Take away the possibility of buyout interest and Trump's stock wouldn't be rising any higher.