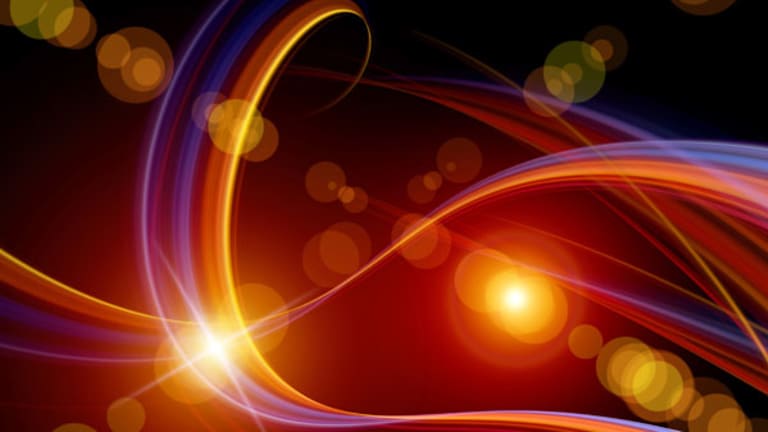 Brent Crude Oil Price Passes $100
The price of Brent crude oil surpasses $100 as the Egyptian political crisis continues to wreak havoc on energy markets.
NEW YORK (
) -- Political unrest in Egypt and fears that the strife would spread throughout the Middle east continue to send the price of oil higher on Monday. Brent crude oil surpassed the $100 mark for the first time since October 2008 in Monday trading, while in the U.S. the price of crude oil touched above $90.
Exxon Mobil
(XOM)
reported strong earnings on Monday morning and cited global economic stabilization in its outlook, but the action in the oil trade on Monday was more closely linked to the continued uncertainty in the Middle East. There was also a macroeconomic bet that even in the face of higher interest rates, China's growth will continue to keep oil demand at a high level, that sent both the price of crude and energy stocks higher.
The energy sector was up more than 2% on Monday, after the big equities selloff to end the week last Friday.
Fears that the Suez Canal would be shut down as a result of the Egyptian political crisis hadn't materialized on Monday, and Raymond James analysts equated the "Middle East Contagion" theory to Cold War rhetoric.
Raymond James date noted that Egypt is responsible for 0.8% of the global oil supply. The Suez Canal is responsible for providing a gateway for less than 5% of global oil supply, and OPEC has indicated that it can raise production to make up for any impact from the Egyptian crisis on global oil supply.
"Last Friday's nearly$4/Bbl jump in oil prices reflects the oil market's fear that Egypt's turmoil could spread eastward, toward Saudi Arabia and the rest of the Gulf oil producers. This is the modern-day equivalent of the Domino Theory. During the Cold War, especially in the early years, Western geostrategy was based on the idea that if one country falls to communism, its neighbors will be at risk of following suit. So, for example, if Vietnam turned communist, then it would be Thailand, then Indonesia, and finally Australia and even the U.S. West Coast would be threatened."
The Raymond James analysis continued, "Of course, as we know from history, things didn't actually work out that way. The same is true of Middle Eastern politics. A power shift in Egypt -- even in the remote scenario of an Islamist takeover -- does not mean that Saudi Arabia will be next."
Raymond James contends in its Monday report that even in the event that President Mubarak is ousted, an Islamic takeover in Egypt is not likely; regime change in Egypt carries a limited read-through for the Persian Gulf; and the risk to foreign oil and gas assets in Egypt should not be overstated.
"Global demand growth for oil remains the driver for higher prices," said BMO Capital Markets analyst Dan McSpirit.
While oil was rallying above $90 in U.S. trading on Monday, in the broader context, there has been a relief rally in the energy markets after six consecutive losing sessions for crude oil through last Tuesday. Last Wednesday, crude oil rebounded from $86 after its sixth-straight losing session, but that was right ahead of the Egyptian crisis unfolding. Friday's big selloff as the Egyptian news was digested seemed to have been followed by another relief rally on Monday, and a continuation of the upward trend in oil back towards $100 after the recent pull back.
Coming into 2011, there were many energy analysts predicting the price of oil would rise well above $100, but there is growing consensus that oil between $80 and $100 will be the sweet spot for crude in 2011.
-- Written by Eric Rosenbaum from New York.
RELATED STORIES:
LDK is planning to spin off its polysilicon business in an IPO this year, though there is risk that even with polysilicon pricing stronger than anticipated now, the window of opportunity for a strong polysilicon IPO may not last long.
>>Suez Canal Closure Seems Unlikely
>>Apache Egypt Ties Hit Shares
>>Oil Tankers Surge on Suez Risk
>To contact the writer of this article, click here:
Eric Rosenbaum
.
>To follow the writer on Twitter, go to
.
>To submit a news tip, send an email to:
.