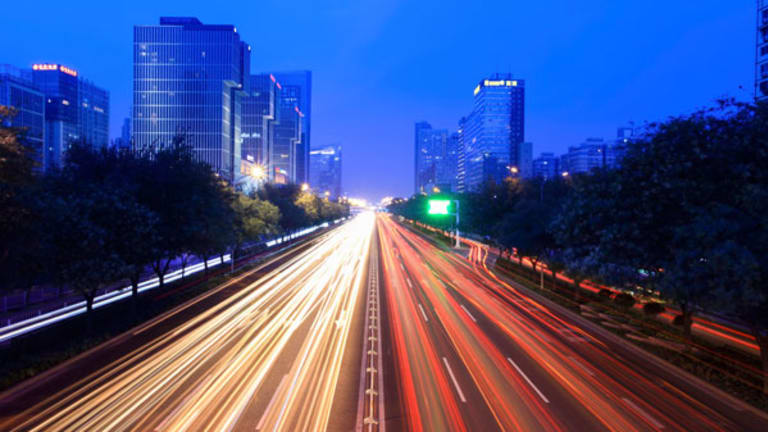 BP's Moscow Headquarters Raided
Black-clad special-forces officers raided BP's trading headquarters in Moscow as animosity against the British oil giant fails to ebb in Russia, Reuters reported.

NEW YORK (TheStreet) -- More than a dozen black-clad special-forces officers raided BP's (BP) trading headquarters in Moscow Wednesday as animosity against the British oil giant fails to ebb in Russia, Reuters reported.
The raid took place just a day after BP rival
Exxon Mobil
(XOM)
successfully signed an agreement with Russian state oil company
Rosneft
, giving it access to vast Arctic resources -- erasing all hopes that BP could revive its discussions with the Russian firm.
A deal with Rosneft had been part of BP's comeback plan in response to the disastrous Gulf of Mexico oil spill.
The bailiffs, according to Reuters, received authorization to raid the BP office in search of documents relating to the firm's fierce legal battle with a group of Russian oligarchs over the Rosneft discussions.
BP has conveyed concerns that it might have become the target of formative forces in Russia.
"We see these actions as pressure on BP's operations in Russia," BP Russia president Jeremy Huck told Interfax news agency.
"It is our opinion that the court order under which ... court bailiffs are now in our office has no legal grounds."
The company is worried that the raid will last for the rest of the week and has told most of its employees to stay at home until the dust settles, according to Reuters.
While analysts Reuters spoke with don't think BP has become a target of constant harassment in Russia, they indicated that it's unlikely BP -- which had a falling out with authorities over the Rosneft deal -- will be gaining much sympathy from authorities in such situations in the future.
BP recently had to abort the alliance with Rosneft after BP's existing Russian partners -- a group of billionaires, known as AAR, in its Russian joint venture, TNK-BP -- won a court injunction to block the move, saying that the British firm's actions violated an agreement that said TNK-BP would be BP's sole investment vehicle in Russia.
BP had tried to save the alliance by partnering with Rosneft to try to buy out AAR's 50% stake in TNK-BP for more than $32 billion, but the offer was rejected.
AAR believes BP owes it billions of dollars in damages from the oil giant's actions.
In 2008, TNK-BP's then head, Robert Dudley, had to flee from Russia following a raid of BP's Moscow headquarters in connection to an internal dispute at the venture.
Dudley is BP's current CEO.
-- Written by Andrea Tse in New York.
>To contact the writer of this article, click here:
Andrea Tse
.
Copyright 2011 TheStreet.com Inc. All rights reserved. This material may not be published, broadcast, rewritten, or redistributed.