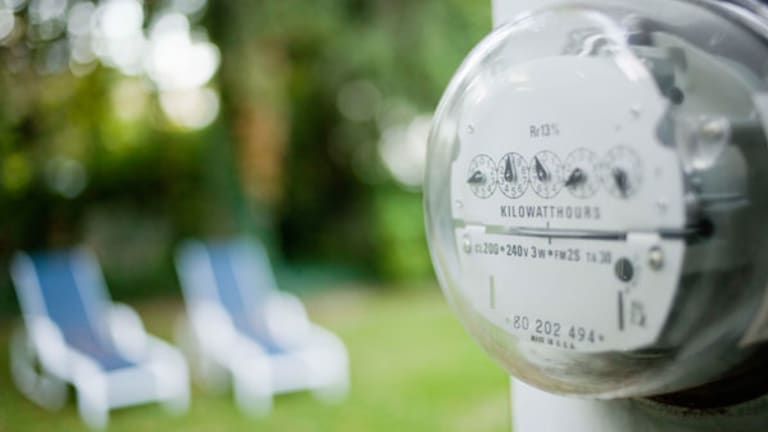 BP's Cold War With Russia No Longer in Arctic
BP shares take a tumble after a second straight day of raids by Russian bailiffs of its Moscow operations.
(BP, Russia story updated for data on TNK-BP, analyst comment)
NEW YORK (TheStreet) -- Shares of BP (BP) - Get BP Plc Report were hammered Thursday as fears that its massive joint venture in Russia, TNK-BP, is increasingly vulnerable after a second day of Russian officials raiding BP's Moscow offices.
BP shares were down 4% on Thursday -- and were off by 3% in London -- as Wednesday's raid of BP's Moscow operations by court bailiffs lingered into a second day and grew to include Russian special forces, leading investors to conclude the situation was worsening.
The Wall Street Journal
insinuated as much in an article on Thursday morning, which may have also exerted pressure on BP shares.
Much as been made of the deal between
Exxon Mobil
(XOM) - Get Exxon Mobil Corporation Report
and Rosneft this week, and the fact that Exxon pried the Arctic exploration deal from BP, the market truth is that investors had given up hope of BP salvaging that deal long ago.
Minority shareholders in the Russian-traded shares of TNK-BP are suing BP over its failure to win the Arctic deal and costing them billions in potential profits, and there is another lawsuit from BP's joint venture Russian oligarch partners in TNK-BP, AAR. A Siberian court finally ruled that BP had to turn over documents, shortly after the deal between Exxon and Rosneft was announced.
While the lost Arctic opportunity is seen as a blow to BP's long-term plans to grow production, BP also faces a potential short-term blow to production as it had to evacuate workers from its Thunder Horse project in the Gulf of Mexico with a hurricane bearing down on the gulf.
Thunder Horse is BP's largest project in the Gulf, though it has evacuated workers from additional rigs also. Yet both of these issues seemed weak as triggers for the big BP selloff. Many other operators in the gulf were pulling staff from rigs, and none saw the selloff that BP saw on Thursday.
Chris Martens, energy equities trader at Oppenheimer & Co., said hurricane season occurs every year and wouldn't explain the latest negative turn in BP shares. The Moscow raids, though, reflect negatively on Robert Dudley, who became BP CEO after the Macondo well disaster. "This all makes Dudley look human, and BP needs more than that."
The Oppenheimer equity trader noted that other than the market panic mid-August, BP shares' decline on Thursday was the lowest level for its shares in a year, when it was still recovering from the Macondo blowout.
"The sentiment was bad already and now the pendulum has really swung. There are just way too many bad things going on and BP is an easy target," Martens said, adding, "What's the catalyst to own it? Just because shares are down doesn't give you a reason to buy or sell."
Martens said many investors would rather give up any potential 5% upside to take a risk of a 20% drop off the table. "This is a mini-capitulation."
Phil Weiss, analyst at Argus Research, agreed, saying he is glad to currently have BP rated hold. He said the only rationale for investing in BP amid the current uncertainty is from the long-term value investor perspective. Hedge fund managers with a long-term value bent like David Einhorn of Greenlight Capital recently built up a stake in BP when it was in the low $40s, but it can only be justified when an investor is going to "sit and hold as opposed to look for a quick turnaround."
BP's production from TNK-BP is significant, and increasingly important to its overall production after asset sales it made as a result of the Macondo disaster and the lack of new permits to drill in the Gulf, have led to a general decline in production, evidenced in recent quarterly results.
Argus Research data shows that TNK-BP represents in the range of 25% to 30% of BP's overall production. BP produced 3.4 million barrels in the June quarter and Russia was 976 million barrels. Over the past five quarters, BP production has gone down, while TNK-BP production has remained flat -- and a greater part of the overall BP mix.
Stacy Hudson, analyst at Raymond James, said that TNK-BP is one of BP's biggest and best assets and if that general consensus is the relationship is in trouble, it would explain why BP shares are getting hammered, though the Raymond James analyst thought the extent of BP's Thursday loss was an overreaction given the limited facts.
Yet a second analyst who did not want to be quoted by name said, "Being raid by Russian bailiffs one day is unfortunate, but being raided for a second straight day is extremely unfortunate."
"It's a concern," said Argus Research's Weiss. "It's another black mark on Dudley. We have had permits issued in the Gulf but none for BP, we've had a big deal with a Russian company fall apart after Dudley spent all this time in Russia and one would have thought after leaving under not the best terms he would have a better feel for how to handle it. He did the Reliance deal
a landmark deal between BP and Reliance Industries for production in India, but that's been lost in the shuffle. It's been more negative than positive since Dudley took over," Weiss said.
BP's loss of 4% on Thursday dropped its shares to $37.79 -- it had been as low as $37.60 earlier -- and trading was heavy, with BP more than doubling its average daily ADR volume of 11 million shares on Thursday.
The energy sector ended Thursday down 0.8%.
-- Written by Eric Rosenbaum from New York.