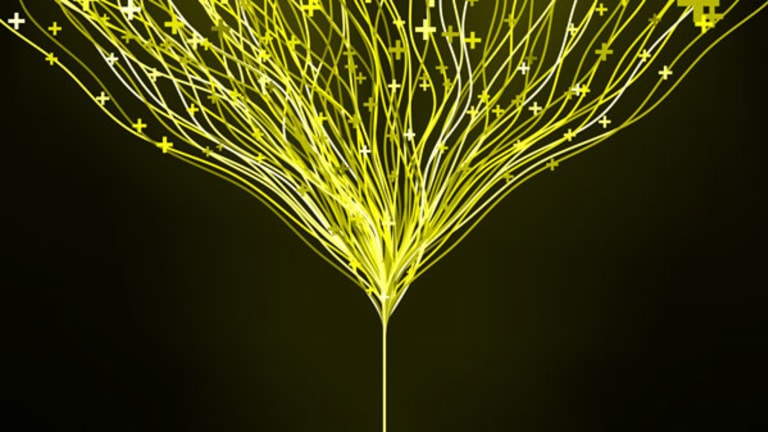 Publish date:
BP Up for Second Day on M&A Whispers
BP shares are rallying for the second straight day as M&A speculation spikes.
BP shares are rallying for the second straight day as M&A speculation spikes.
NEW YORK (
) -- Shares of
BP
(BP) - Get Report
are up close to 6% in London trading on Wednesday afternoon and were up close to 4% at the U.S. market open, as mergers and acquisitions speculation continues to swirl around the embattled oil giant, and immediate fears of a worst-case scenario hurricane striking directly over the oil spill dissipate.
Last Friday, BP shares hit a new 52-week oil spill low (as well as a new 14-year low) when fears spiked that tropical storm Alex would morph into Hurricane Alex over the weekend and shut down BP's oil spill containment effort.
By Wednesday morning, the path of Hurricane Alex was steering clear of the BP oil spill, though all vessels involved in skimming operations -- as many as 5,000 -- were called into shore by Tuesday as 12-foot waves hit the Gulf. Oil driven into shore by the storm winds have also been reported on Wednesday morning.
BP also said on Monday that storm conditions would push back its plans to implement an improved containment system -- which could handle as much as 53,000 barrels of oil a day -- to July 7.
The limited impact from the first hurricane of the season in the Gulf was offset by a spike in M&A speculation on Tuesday and Wednesday morning. JPMorgan Chase London-based investment affiliate JPMorgan Cazenove put out a report on Tuesday speculating that
Exxon Mobil
(XOM) - Get Report
or
Royal Dutch Shell
(RDS.A.)
are likely candidates for a takeover of BP.
On Wednesday morning, a Russian oil executive representing the Russian shareholders of the
TNK-BP
oil and gas company -- 50% owned by BP -- said it was interested in acquiring BP assets as part of its international expansion.
BP plans to sell off $10 billion of non-core exploration and production assets this year to provide a cushion against future liabilities from the Gulf of Mexico spill.
BP CEO Tony Hayward was in Russia this week to meet with Russian executives in the TNK-BP joint venture.
The Russian official told
Reuters
that it is interested in BP downstream assets in Europe, offshore assets, as well as assets in areas where Russia has strong political connections.
-- Written by Eric Rosenbaum from New York.
RELATED STORIES:
>>BP Boycott: are you Shunning BP Pumps?
>>BP and the Gulf Hurricane: Place Your Bets
>>Top 10 BP Logo Rebranding Ideas
>>BP's Global Assets: To Sell or not to Sell?
Follow TheStreet.com on
and become a fan on
Copyright 2009 TheStreet.com Inc. All rights reserved. This material may not be published, broadcast, rewritten, or redistributed.