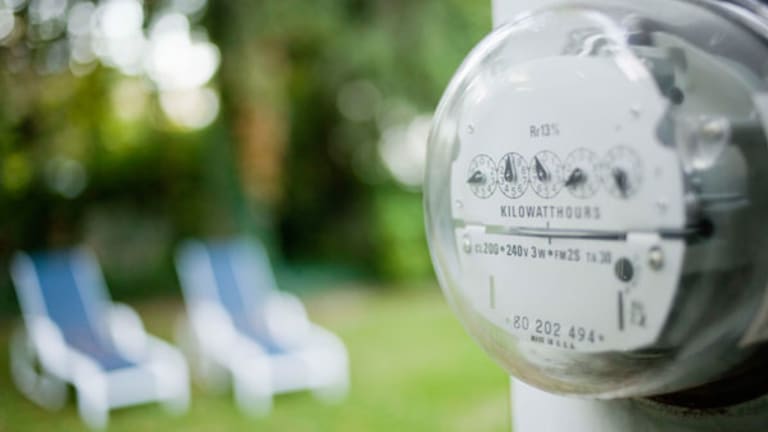 CHARLOTTE, N.C. (
) -- Winners in the
BP
(BP) - Get BP p.l.c. Sponsored ADR Report
gulf oil spill crisis are few and far between, but Ron Rybacki is among them.
Rybacki owns a BP station at a busy intersection in Charlotte's Cotswold neighborhood. On June 12 he had his 15 minutes of fame, when a half-dozen anti-BP demonstrators staged a protest at his station. The event got a lot of coverage in the Charlotte media.
Charlotte, N.C. BP station owner Ron Rybacki has seen sales rise since the spill.
The reaction, perhaps unexpected, was that Rybacki's customers rallied around him. On the day of the demonstration, 100 to 200 showed their support by buying gas, and a few staged a counter demonstration. Since then, Rybacki's repair business has increased about 10% over the same period a year earlier, while his gasoline business has been flat.
Meanwhile, Rybacki gained an enhanced appreciation for Cotswold and for BP, which he says has stood by him and other dealers, sending regular updates and also reducing their interest rate on credit card purchases. "Our customers have been incredible," he said. "They don't want to see me get hurt. When they thought I was hurting, they were willing to have things done automotively that they didn't need -- some of them had me put on tires they didn't need.
"Now I realize how much the neighborhood means to me," he said. "I understand there are a lot of people who realize that I sell the product, but I had nothing to do with the oil spill."
A native of Wayne, Mich., Rybacki, 43, moved to Charlotte as a teenager and went to work at the station, then owned by his brother-in-law's father. He bought it in 2004. Revenues are about $3 million; about 80% come from gasoline sales.
Rybacki is the type of small business owner who recognizes nearly all of his some 10,000 customers. "I know we've lost some since the spill," he acknowledged. "Certain people, I don't see any more. And a couple of people have driven by and yelled at us."
Most Cotswold BP customers say exactly what you would expect them to say about a popular neighborhood businessman. "It's not his fault what happened," said Cory Smith, a local plumber. "He's just a businessman trying to make it."
Added neighborhood resident Margaret Ford: "I don't care about BP -- we would not go anywhere else. Ron takes care of all our cars. My kids even call him from Chapel Hill when they have problems."
Obviously, not all operators of BP gas stations have been so fortunate.
Last month, one local BP dealer told
The Detroit Free Press
that business at his station had fallen by a third. Last week, a Georgia distributor who supplies 160 stations told
National Public Radio
that he had seen a decline of 8% to 12%. Various parties question whether BP should change its name back to
Amoco
.
The Oil Price Information Service reports that BP sales fell 10% to 30% early in the crisis, then flattened out to an average decline of about 5%, according to
The New York Times
. BP owns only about 200 of the 10,000 U.S. stations that sell its gasoline.
Mark Oil Co.
, which supplies 34 Charlotte-area BP dealers including Rybacki, has seen sales declines of a few percentage points since the April 20 explosion of the Deepwater Horizon drilling rig in the Gulf of Mexico.
"Interstate sites have been hurt real hard and a lot of markets in college towns have been hurt because students are critical of what happen, but generally as you get inland
from the spill you probably don't see much impact," said Mark Oil president Bill Tome.
Generally, sales have stabilized since the leak was capped on July 15. "The negative publicity has stopped, which helps get it out of the public consciousness," said Tome.
As for Rybacki, he has been spared any negative impact because "not a whole lot of people are as charismatic as he is," Tome said. "He has a very loyal customer base."
-- Written by Ted Reed in Charlotte, N.C.