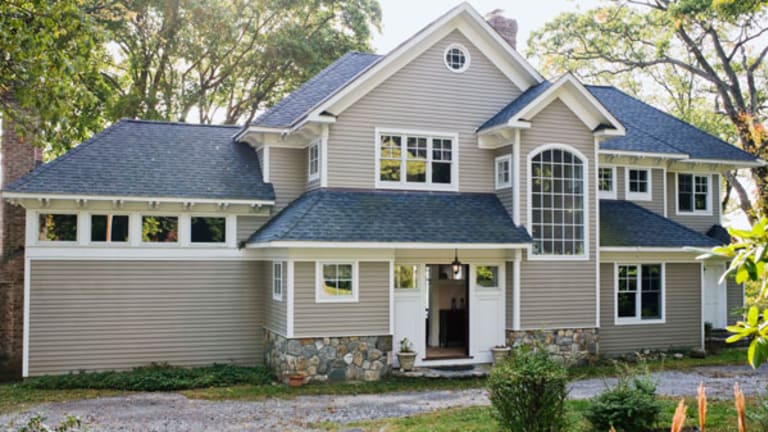 Boyd Soars on Suspended Project, Earnings
Investors like the casino owner's decision to delay construction of a huge Vegas development, and its earnings results.
Boyd Gaming
(BYD)
is surging more than 20% Friday after the casino owner said it would delay construction of Echelon Place, a giant Las Vegas development that investors viewed increasingly as a risky undertaking.
Today's news is great for shareholders. Boyd's stock has been pummeled this year by the bearish thesis that Echelon Place would destroy the company's value -- because of concerns about what sort of financing and returns on capital Boyd could achieve for the project.
As a reminder, Boyd is rated a stock to own in my Bricks and Mortar mock portfolio.
Echelon is a $4.8 billion project planned for the northern part of the Las Vegas Strip, near where
Wynn
(WYNN)
is building its next property, Encore.
Some people thought Boyd would break its debt covenants if it went ahead with the project today, and there was also worry that
Morgans Hotel
(MHGC)
would not have the money to fund the joint venture piece of the Echelon development.
"It's a big relief. Clearly investors didn't want to see them go ahead in this type of credit market," says Eric Green, portfolio manager at Penn Capital Management, which owns Boyd shares.
Boyd had said it could use its line of credit and funds on hand to build the project, but typically developers get construction financing for new projects. The worry was that Boyd would get unattractive financing rates or none at all -- given the difficult credit markets today.
The simple takeaway from the news today is that Boyd is now a much less risky stock. The company can now focus more closely on its portfolio of existing properties, which include casinos catering to residents in Las Vegas, casinos in the Midwest and the hip Borgata Casino in Atlantic City, N.J., that Boyd jointly owns with
MGM Mirage
(MGM)
.
Boyd also said it would increase its share-buyback plan by $100 million, which amounts to about 9% of the market cap.
The company also announced that is was suspending its dividend -- which management rightly said the market wasn't attaching much value to.
Lost in all of the excitement of the Echelon news was Boyd's quarterly earnings, which fell from a year ago but nevertheless beat analyst estimates. Boyd reported adjusted earnings per share of 30 cents, down from 45 cents a year ago. Analysts expected 27 cents, according to Thomson Reuters.
Overall revenue fell 10% to $461 million, and adjusted EBITDA fell 15% to $106 million.
The EBITDA margin was 23.1%, down from 24.4% a year ago.
Overall, this was a decent quarter. I continue to think Boyd remains undervalued. I am not changing my price target of $18 per share, which I
. Boyd's stock already reflects the likely scenario that results will remain weak through 2009.
By 2010, I expect the economy and gambling revenue will substantially pick up, allowing Boyd to once again grow it profits.
Boyd's stock was surging $2.45, or 24.6%, to $12.43 in recent trading Friday.
There remains considerable debate among investors about whether Boyd should just cancel plans for Echelon Place altogether.
If Boyd were to scrap the $4.8 billion Echelon Place project, then it will have wasted the $500 million already spent so far on the project. However, there are some that think the 65 acres the site sits on are worth more in a land sale.
"The stock would go much higher today if they said `We're not doing Echelon,'" says Green, the portfolio manager at Penn Capital Management. "But it's not the best long-term decision."
Either way, I think there is substantial value in this site, and the adjacent 22 acres Boyd owns right off the main drag of the Las Vegas Strip.