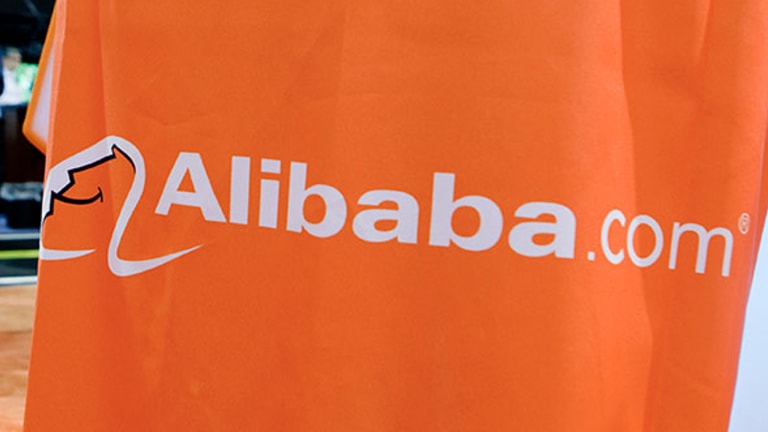 Both Alibaba and JD.com Would Do Well to Buy This Rival of Theirs
But it might be a better fit for JD.com.
Chinese e-commerce rivals Alibaba Group Holding (BABA) and JD.com (JD) are taking over the country's roughly $4 trillion retail market and eclipsing the once-dominant Vipshop (VIPS) . 
But while Vipshop's growth is slowing due to competition from those two, the company still has good fundamentals and would be a smart acquisition for either of them, particularly given the pullback in Vipshop's shares, KeyBanc Capital Markets CFA Hans Chung wrote in a note to investors on Tuesday. "Financially, we view either deal as possible given significant synergies that could be realized," he claimed. 
Editor's note: This article was originally published by The Deal, a sister publication of TheStreet that offers sophisticated insight and analysis on all types of deals, from inception to integration. Click here for a free trial.
Vipshop was founded in 2008 and is the leading online discount retailer in China, best-known for its flash sales. In 2013, Vipshop peaked and earned the title of the highest-valued Chinese e-commerce stock, but it has since fallen behind Alibaba and JD.com. 
As of early morning trading on Tuesday, Alibaba's valuation stood at $424 billion, JD.com's at $58 billion, and Vipshop's at $5.3 billion. KeyBanc has "overweight" ratings on the shares of all three companies.
Vipshop's revenue growth has decelerated from 196% growth in 2012 to 41% growth in 2016. In 2018, KeyBanc estimates the company will see 21% revenue growth. Meanwhile, Alibaba reported 56% revenue growth in 2016 to $33 billion, while JD.com reported 44% revenue growth for 2016 to $37.5 billion. 
"During the past three years, VIPS has experienced significant multiple compression as investors factor in VIPS' slowing revenue growth," Chung noted. However, Vipshop is a valuable takeover target because it still earns the most money per active customer among China's top e-commerce names (in industry jargon, it has the highest "customer contribution value.")
While healthy fundamentals, a discounted valuation and a high customer contribution value make Vipshop attractive for both Alibaba and JD.com, an acquisition makes more strategic sense for JD.com because it could strengthen its apparel offerings and boost its female customer base, Chung said. Vipshop gets over half of its revenue from general apparel sales, a category that isn't a strong suit for the electronics-heavy JD.com. In addition, the majority of VIPS users are female, while the majority of JD.com users are male. 
"JD could have more upside than BABA," he explained. Assuming a deal price of $13 (a 44% premium to Vipshop's current $9 share price), a JD-VIPS combo could have an estimated 55% to 57% upside to the share price in the long term vs. a 10% to 11% upside to the current share price for a BABA-VIPS combo, he said. As of now, only 22% of VIPS active users are also JD.com active users.
Dominant (and much larger) Chinese online retailer Alibaba may not have as much to gain from Vipshop, but it could still benefit from the potential acquisition. The Vipshop platform would give Alibaba's merchants a place to sell off-season items so that those products don't compete with their in-season items sold on Alibaba's huge Tmall platform. Alibaba's Taobao user base could also be valuable for Vipshop's flash sales.
Here are some things Alibaba does, that you probably didn't know.
More of What's Trending on TheStreet:
Amazon Is on the Verge of a Colossal Breakdown After Whole Foods Deal