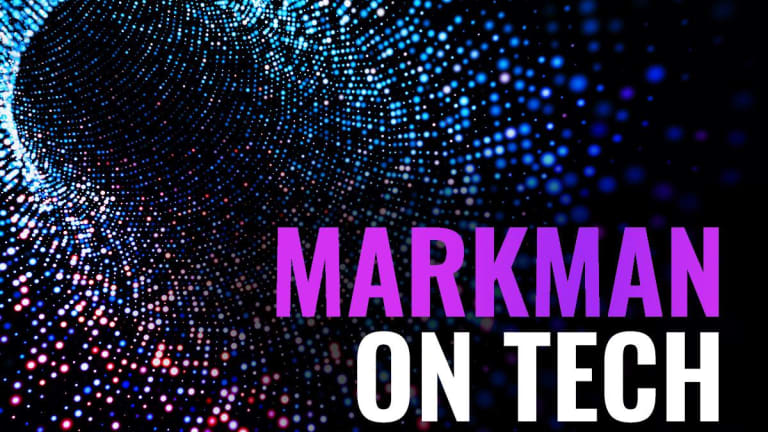 Booz Allen Has Been a Big Winner, but the Best May Be Yet to Come
A tech business of the future should ideally include units focused on cybersecurity, data analytics, digital transformation and consulting. That's actually the recipe for Booz Allen, one of the most successful but least applauded companies on the market.
If you were putting together a primer for the business of the future it would include cybersecurity, data analytics, digital solutions and a touch of consulting.
Booz Allen Hamilton (BAH) - Get Booz Allen Hamilton Holding Corporation Report has footholds in all of these segments. Better yet, the Virginia company has a stranglehold on the lucrative government and defense sectors.
In the era of digital transformation, business is good.
You might expect as much from BAH. The company created the concept of management consulting a century ago when Edwin Booz, a Northwestern University graduate, founded the Business Research Service.
In the early twentieth century, the idea of MBAs with clipboards and a discerning eye for waste and inefficiency, didn't always sit well with onsite managers. However, over time the worth of a second set of trained eyes, and proven practices, remade American enterprise. Along the way, the Evanston, Illinois, company landed the likes of Goodyear Tire and Rubber and Canadian Pacific Railway as clients.
This century, BAH has been busy remaking itself. It evolved into a premier destination for bright minds in data science, digital solutions, engineering and cybersecurity.
The company also leveraged its longstanding relationships with government and military agencies, while maintaining a solid presence among Fortune 100 and Global 2000 companies.
Those government contracts included modernizing the U.S. Navy's intranet. With 800,000 users, the network is one of the world's largest.
BAH unveiled work for the Internal Revenue Service in 2018, including 25 new digital products, like the IRS.gov website, and IRS2Go, a popular mobile app that helps taxpayers look up tax information, make payments and check refund status.
While the smartphone app may look like any other, behind the scenes power analytics are crunching numbers and making choices to give users a better experience.
All of this is part of the digital transformation that is sweeping across the corporate and public sectors. Armed with mountains of data and software engineers, companies like BAH are being asked to turn archived information and policies into virtual buttons that can be tapped and swiped. It's the service current users demand.
It's also benefits clients. Understanding data cuts costs by making workers more productive. In the case of corporate clients, it also opens up new business models.
IDC Futurescape, a 2018 report produced by International Data Corp., an international market intelligence firm, predicted that 60% of global GDP should be digitized by 2022, driving almost $7 trillion in IT spending.
That's a lot of money sloshing around.
And as a consultancy, BAH has the ability to quickly scale up or down to meet client needs large and small. Moreover, its divisions touch all of the major disciplines, from data science to engineering and cybersecurity.
The ability to reduce the number of vendors on a project is a powerful selling point, especially for security conscious government clients.
Shares trade at 20.1x forward earnings and only 1.2x sales. Given the bright prospects, the stock is still cheap.
BAH has risen 480% since 2013, compared to a 100% gain for the S&P 500 over the same time period. But the best may be yet to come. Growth investors can consider the shares into weakness toward the $60 area.
To learn more about Jon Markman's stock picks at the crossroads of culture and technology, check out his daily investment newsletter Strategic Advantage. To learn about Markman's practical research in the short-term timing of market indexes and commodities, check out his daily newsletter Invariant Futures
The author owns the following stocks mentioned in this column: Booz Allen