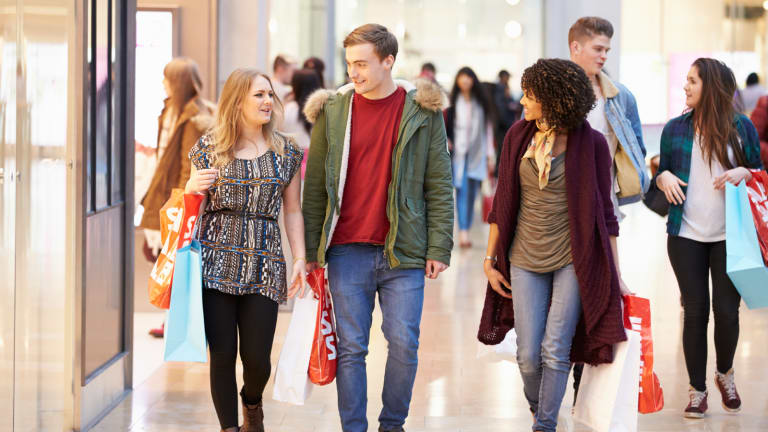 Bon-Ton Gets a Tiny Boost From Lenders Ahead of Holidays
Nervous suppliers reportedly had been asking for cash upfront.
Bon-Ton Stores Inc. undefined has an early Christmas present, albeit one with strings attached.
The York, Pa., department store chain has secured temporary liquidity by adjusting its $880 million revolving-credit facility, just weeks after reports of nervous suppliers seeking quicker payments ahead of the holiday season. They fear that the company will fail to recover from years of decline or to reduce its debt load. Toys "R" Us, Inc. faced similar demands from vendors before filing for bankruptcy last month.
The adjustment to Bon-Ton's loan gives the chain more spending power through Dec. 2 by reducing the amount of available credit it must reserve from 20% to 15%, according to a Form 8-K filed Friday, Oct. 27, with the Securities and Exchange Commission.
In exchange, Tranche A lenders will receive fees of up to $1.5 million. Bon-Ton also must give the lenders scheduled cash flow reports and a business plan. The amendment adds prepayment premiums in case of an insolvency proceeding. Like its cohorts in the sector, Bon-Ton has struggled to retain sales recently as e-commerce soars.
According to its latest Form 10-Q, Bon-Ton as of July 29 had $6.3 million in cash and $171.5 million available under the credit agreement, led by Bank of America Corp. (BAC) NA. The agreement's original conditions restricted $75 million of the total, leaving Bon-Ton able to use $96.5 million. With the latest amendment, the amount of restricted cash will drop.
Bon-Ton declined to comment on whether the adjustment addressed demands from suppliers, which reportedly insisted on letters of credit or cash payments on delivery ahead of the holidays.
President and CEO William Tracy, however, alluded to the supplier requests, first reported by Bloomberg earlier this month, in a statement Tuesday about the loan amendment.
"As we build our inventory position heading into the holiday season, we are pleased to have increased access to capital," he said. "We look forward to continuing to work closely with our vendor partners to ensure we are delivering quality merchandise and an exceptional shopping experience for our customers in our stores and online."
The department store chain is reportedly in talks with private equity firm Sycamore Partners LLC to buy some of its assets. Sycamore specializes in retail and consumer investments, often with a distressed angle. It backed Aeropostale Inc. before its Chapter 11 filing and sought to acquire the retailer during the case, acquired the intellectual property of Limited Stores Co. LLC for $26.75 million in a Section 363 auction and explored a bid for bankrupt sports equipment manufacturer Performance Sports Group Ltd.
In recent weeks, Sycamore was in correspondence with Bon-Ton, Bloomberg reported, citing sources familiar with the matter. Sycamore and Bon-Ton both declined to comment on the matter.
The retailer has 260 stores in 24 states in 24 states.
In the most recent quarter, Bon-Ton posted a loss of $33.21 million on $525.46 million in revenue. Same-store sales dropped 6.1%, according to SEC filings.
Bon-Ton as of July 29 had $1.39 billion in assets and $1.5 billion in liabilities, including $849.33 million in long-term debt. Aside from the revolver, Bon-Ton has $350 million in 8% second-lien notes due June 15, 2021.
In April, BofA and Bon-Ton's other institutional lenders extended the maturity of Tranche A of the revolver from Dec. 12, 2018, to April 28, 2022, provided that Tranche A-1 is repaid before its March 15, 2021 maturity date. If the latter were not repaid before maturity, Tranche A would come due at the same time. The maturity of the entire revolver also would spring forward to 60 days before any senior debt were due.
Bon-Ton shares are up nearly 33% before the bell Monday, Oct. 30. 
More of What's Trending on TheStreet: