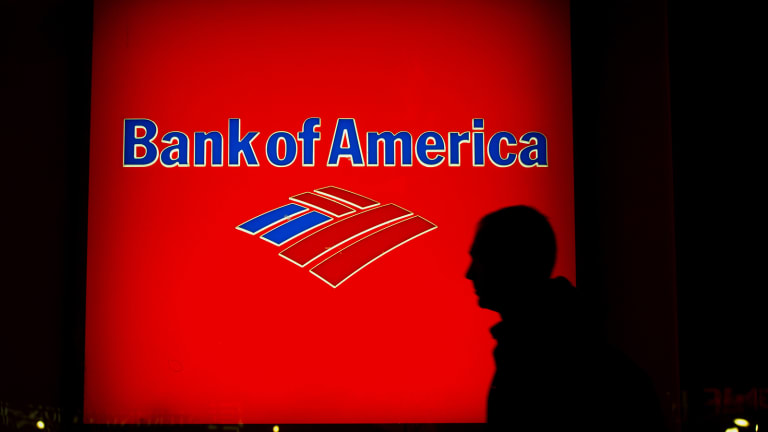 Why BofA Warrant Holders Could See Nearly 4,000% Return
The warrants were issued after the financial crisis, but they're about to pay out.
Some Bank of America Corp. (BAC) - Get Report warrant holders are having a brilliant start to the week.
The bank's TARP B warrants are relatively obscure securities tied to BofA's stock price performance. They were issued following the financial crisis with a strike price of $30.79, according to Bloomberg data.
According to Bloomberg, the warrants are now set to pay out after BofA's stock jumped past that point for the first time on Friday, Jan. 12, when shares finished trading at $31.19.
The warrants last traded at $2.86, which was the highest price in six years. For the investors who bought the warrants at their record low price of just 7 cents in 2016, a more than 4,000% return is on the way.
Bank of America stock continued gains into Tuesday, rising slightly on the sessions. The Charlotte-based bank reports fourth quarter earnings before the market open Wednesday, Jan. 17.
More of What's Trending on TheStreet: