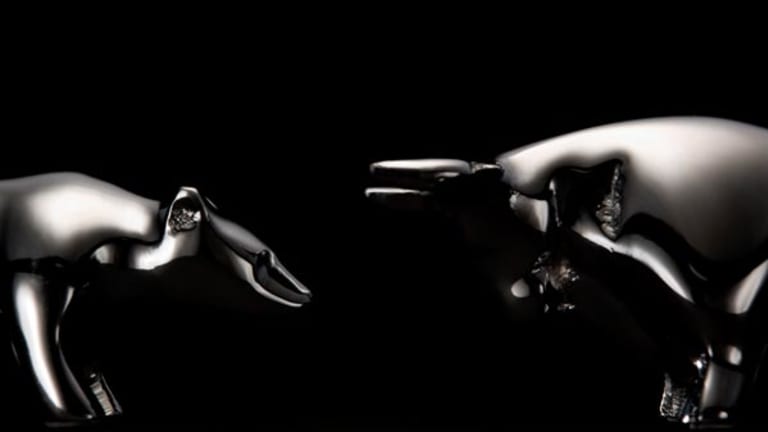 Boeing's First Dreamliner Test Flight Is Successful: Hot Trends
Boeing says its first test flight of a 787 Dreamliner equipped with a redesigned battery system was successful.
NEW YORK (
) -- Popular searches on the Internet include
Boeing
(BA) - Get Free Report
after the company said its first test flight of a 787 Dreamliner equipped with a redesigned battery system was successful.
Boeing said the test flight on Monday went "according to plan." Company spokesman Marc Birtel said Boeing will analyze information from the flight and prepare for a second one to showcase to the Federal Aviation Administration.
Boeing redesigned the batteries with more glass insulation between cells in hopes it would keep them from overheating. The company also added a fireproof steel shell around the batteries.
The 787 Dreamliner fleet has been grounded since Jan. 16 after a battery problem forced an emergency landing in Japan and a battery fire occurred on Jan. 7.
Yahoo!
(YHOO)
is trending after acquiring news aggregation app
Summly
from a 17-year-old British entrepreneur for a reported $30 million.
Summly scans the Web for news its user wants to read using an algorithm and then summarizes the items. Yahoo! said it plans to incorporate the technology into its own mobile apps and sites -- it will no longer be available as an individual app.
Nick D'Aloisio, the app's creator, has been working on it since he was 15. D'Aloisio will work for Yahoo! in its London office while he finishes high school. Two other Summly workers will join Yahoo! at its headquarters in Sunnyvale, Calif.
The price tag of the deal was not announced, but reports estimate that Yahoo! paid anywhere from several million dollars to nearly $30 million.
T-Mobile
is another popular search. The company announced a new monthly pricing plan that it's offering with no contract.
T-Mobile will now offer customers prepaid plans without contracts. For $50, customers will receive unlimited talk and text with 500 MB of data. For $60, customers get 2 GB of data, and for $70 per month customers will get unlimited data. However, customers must pay the full price of the cell phone as part of the deal.
The new plan puts T-Mobile in direct competition with services like
Sprint Nextel's
(S) - Get Free Report
Boost Mobil, which also offers prepaid plans. T-Mobile is hoping the "no contract" aspect of the plan will help attract customers frustrated by being locked into long contracts with their providers.
The chatter on Main Street (a.k.a. Google, Yahoo! and other search sites) is always of interest to investors on Wall Street. Thus, each day, TheStreet compiles the stories that are trending on the Web, and highlights the news that could make stocks move.
-- Written by Brittany Umar
.
Brittany joined TheStreet.com TV in November 2006 after completing a degree in Journalism and Media Studies at Rutgers College. Previously, Brittany interned at the local ABC affiliate in New York City WABC-TV 7 where she helped research and produce On Your Side, a popular consumer advocacy segment.