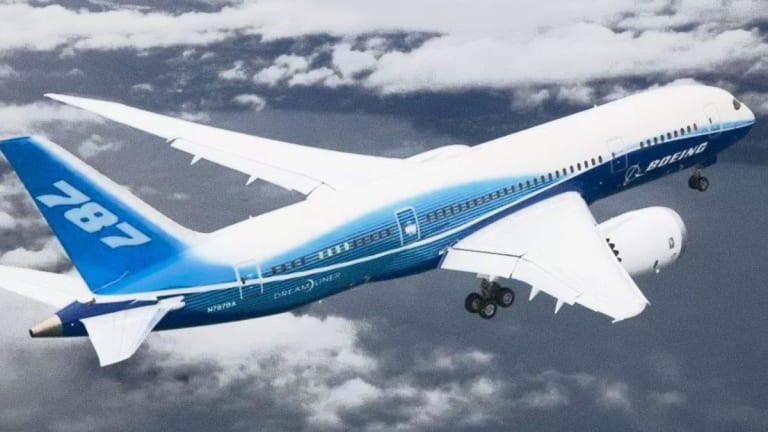 Boeing Wins Air New Zealand Contract for Wide-Body Planes
The deal is reportedly worth more than $2 billion in orders at list prices.
Boeing (BA) has bested European rival Airbus SE (EADSY) in a bid to supply Air New Zealand with wide-body planes in a deal that could be worth more than $2 billion at list prices, according to Reuters. 
Air New Zealand has been considering replacing eight Boeing 777-200ER planes, which the company uses for its long-haul flights. The carrier uses its Airbus planes for shorter flights. 
"They are both fantastic aircraft," New Zealand Chief Financial Officer Jeff McDowall said in an interview with the New Zealand Herald that ran Saturday. "Both produce a fantastic customer experience compared to the existing aircraft, but also a lower cost and lower carbon emissions... We expect to make a decision soon, in the next month."
Air New Zealand is in the midst of a two-year cost reduction program that it began in March. In February, the airline cut domestic fares by as much as 50% in order to pump up a slumping travel market. 
Boeing shares were down 0.9% to $351.84 on Monday.