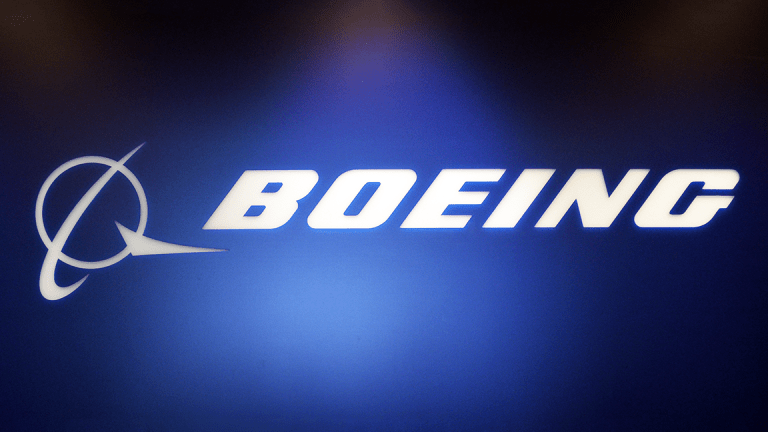 Boeing Shares Rise Amid Reports of 737 MAX Software Fix
Boeing shares were up Friday following a report that the planemaker is set to roll out a software upgrade to address safety issues linked to the grounded 737 MAX series.
Boeing Co. (BA) - Get The Boeing Company Report shares rose Friday following a report that that planemaker is set to roll out a software upgrade to address safety issues linked to the grounded 737 MAX series.
France's AFP news agency said the rollout, which will come in the next ten days, would focus on the MAX's automatic stall-prevention system that was linked to the Lion Air crash in Indonesia, but has not yet been proven to have caused Sunday's Ethiopian Airlines ET 302 disaster. Reuters reported Friday, however, that the timeline for the software fix "has not changed" and will be installed "in the coming weeks".
Boeing shares were marked 1.52% higher Friday to close at $378.99 each.
France's Bureau of Enquiry and Analysis for Civil Aviation Safety said Thursday it had received details of the so-called 'Black Box' recorder from Sunday's fatal crash of Ethiopian Airlines Flight 302.
However, the BEA said it couldn't say how long it would take to analyse the voice and data information until it can determine the damage from the box itself.
The U.S. Federal Aviation Administration said Wednesday that "new evidence" collected at the crash site compelled it to ground all "Boeing 737 MAX aircraft operated by U.S. airlines or in U.S. territory", reversing an earlier statement on the plane's safety.
"The grounding will remain in effect pending further investigation, including examination of information from the aircraft's flight data recorders and cockpit voice recorders," the agency added. "An FAA team is in Ethiopia assisting the NTSB as parties to the investigation of the Flight 302 accident. The agency will continue to investigate."
Beyond the horrific human cost of both the ET302 tragedy and the early October crash of a Lion Air flight out of Indonesia, which collectively took the lives of nearly 350 passengers, investors in Boeing, as well as companies linked to the 737's production in Renton, Washington, are looking into the impact on both its $600 billion order backlog and first quarter earnings.
At present, however, analysts haven't priced-in changes to the group's single-A credit rating, with Moody's Investors Service saying Thursday that it plans no changes to the group's A2 grade, nor its stable outlook, "at this time".