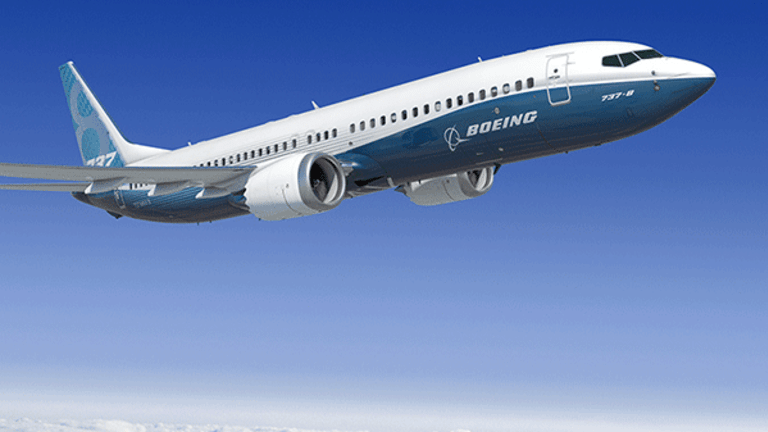 Boeing (BA) - Get Boeing Company Report on Friday reported 2016 commercial deliveries that hit the company's internal target but fell short of a year prior, and also missed Boeing's goal to match orders with deliveries in what was seen as a year of transition for the aerospace giant.
Chicago-based Boeing said it delivered 748 jets for the year, in line with its forecast of between 745 and 750 deliveries, but fell short of its goal of matching deliveries with new orders. Boeing won 848 orders in 2016 but also had 180 cancellations.
Archrival Airbus, which reports deliveries next week, is also predicted to fall short of the 1:1 book to bill ratio in 2016. Boeing in 2015 delivered 762 commercial jets.
The results were far better than the 550-600 deliveries some analysts had feared, and were helped by last-minute orders totaling 80 frames by GE Capital Aviation Services and Czech airline Travel Service. Shares of Boeing reacted modestly to the information, climbing less than half of 1% on Friday midday.
Commercial aerospace is in year eight of an unprecedented rally in airline sales, as a combination of consolidated and healthy airlines coupled with strong demand for global travel has led to a wave of fleet additions and replacements. But Boeing in 2016 showed it was preparing for the end of that wave, reducing production rates on the 777 and 747 widebodies.
Despite the cutbacks Boeing believes the future is still bright for its commercial business. The company ended the year with a backlog of 5,715 jets, and with its 787 Dreamliner now past 500 deliveries the complex and at times over-cost program is finally moving towards profitability.
Overall the company has more than 700 unfilled orders for the 787 and more than 4,400 for its popular narrow-body 737. In 2016, Boeing reported milestones including the first flight of its highly anticipated 737-MAX and the start of final assembly of the 787-10 in South Carolina.