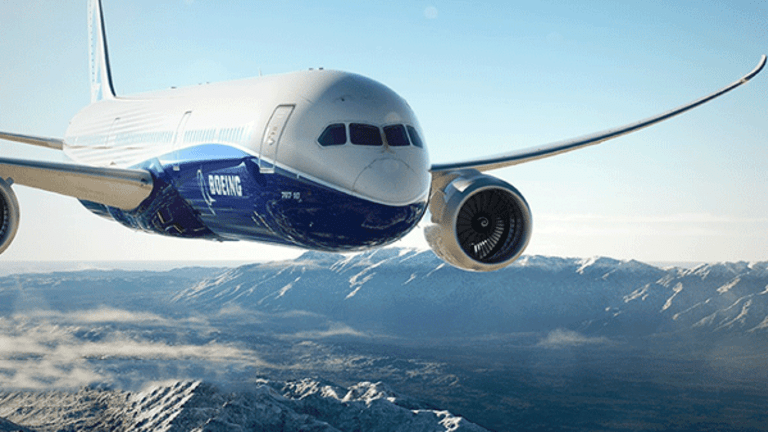 Boeing Reroutes to Italy to Find Way Around U.S. Ex-Im Bank Absence
Italy's export bank will guarantee loans totaling $1.25 billion annually.
Boeing (BA) officially signed a deal with Italy's export bank to finance loans totaling $1.25 billion annually as the U.S. export-import bank continues to be stuck in limbo, the Wall Street Journal reported.
Airlines use export banks to secure cheaper commercial funding, but the U.S. bank has been given a $10 million loan limit since 2015 when lawmakers blocked the appointment of a new head of the bank. 
Boeing's agreement with Italy's Sace SpA is the first it has struck with a foreign export-import bank. Boeing shares were up 0.5% in afternoon trading Wednesday. 
Stocks have rebounded following a sharp sell off last week. Jim Cramer believes the rebound is real and gives investors advice on how to play the market going forward.