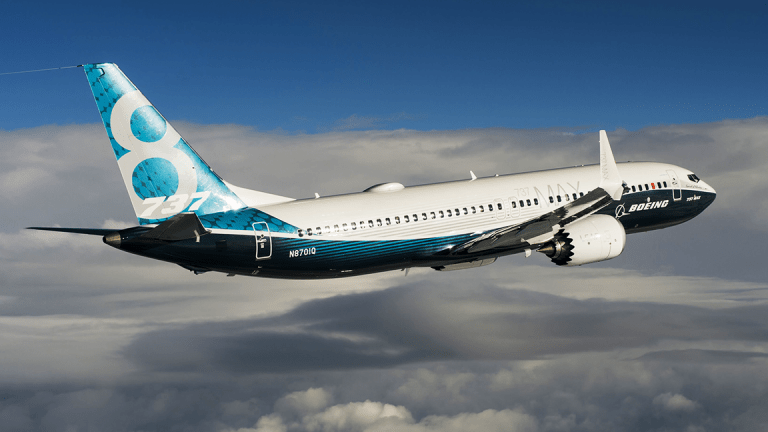 Boeing Could Face SEC Probe Into 737 MAX Groundings: Report
Amid probes by SEC and FAA, 737 MAX planes' return to service likely delayed, reports say.
Even as Boeing (BA) gets some news about the flight availability of its beleaguered 737 MAX jet, the company may face a probe about the plane from the Securities and Exchange Commission, according to a published report. 
The equity market regulator is expected to review whether the company was forthcoming to investors about potential problems with the aircraft, which has been involved in two deadly crashes over the past eight months, Bloomberg reported. 
The agency also is reviewing Boeing's accounting to make sure its financial statements accurately have prepared shareholders for potential impacts from the grounding of the plane.
Another report published late Friday afternoon indicated the Federal Aviation Administration has expanded its review of the 737 MAX jets to include emergency procedures used by pilots on earlier 737 models.
A story in the online edition of The Wall Street Journal reported the additional review could delay the return of the 737 MAX planes, but noted that the FAA hasn't questioned the safety of the older planes.
The Journal report quoted a Boeing spokesman as saying that while the company is working with the FAA to review all procedures, the safety of the 737 NG is not in question, and noted the plane has more than 20 years of service and 200 million flight hours.
Boeing shares closed up 1.24% Friday to $354.90. Shares edged up in after-hours trade.
Boeing has lost about $40 billion in market value since March when the second plane crashed.