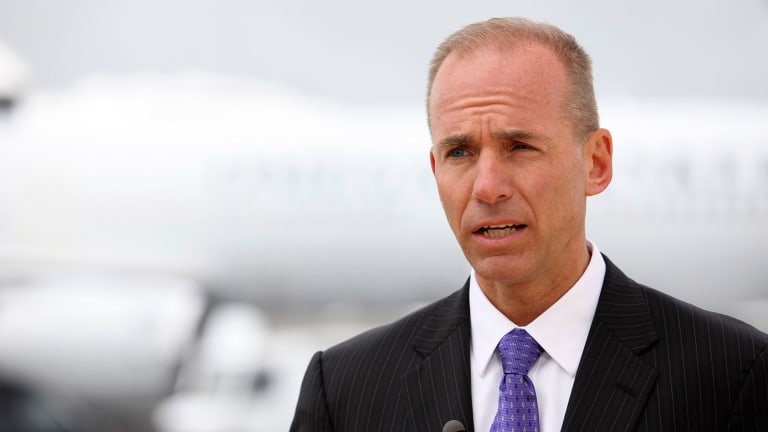 Boeing CEO Muilenburg, Trump Work to Bring Down the Cost of the Air Force One Contract
Boeing CEO Dennis Muilenburg said the Air Force One contract will be cut by a 'substantial' amount due to the progress made at his meeting today with the president-elect.
Boeing (BA) - Get Boeing Company Report CEO Dennis Muilenburg said his meeting on Tuesday with President-elect Donald Trump was productive during a Q&A with the press in the lobby of Trump Tower in New York. 
"Just an excellent conversation today," he said. "A lot of progress."
Some people have been concerned about Boeing after President-elect Donald Trump tweeted last month that he thought the $4 billion price tag on the Air Force One contract from the company was too high. "Cancel order!" Trump tweeted in December. 
The Air Force One contract was one of the topics discussed at the meeting. Trump and Muilenburg worked to bring the cost down by "simplifying the requirements and streamlining the process and applying commercial best practices," the CEO said. 
"That's going to lead to substantial cost reduction," Muilenburg claimed. "So this is something that we're working together on and I appreciate the team work approach on this."
When asked about what he thinks about Trump tweeting out criticism about individual companies, Muilenburg said that Trump "is doing a great job of engaging the business." 
Boeing and Trump both want to provide "the best capability for our country the most affordably" and to generate jobs in the U.S., he claimed. Trump's engagement with the business will "help us grow manufacturing jobs in this country."
"We're all on the same page here," he said.