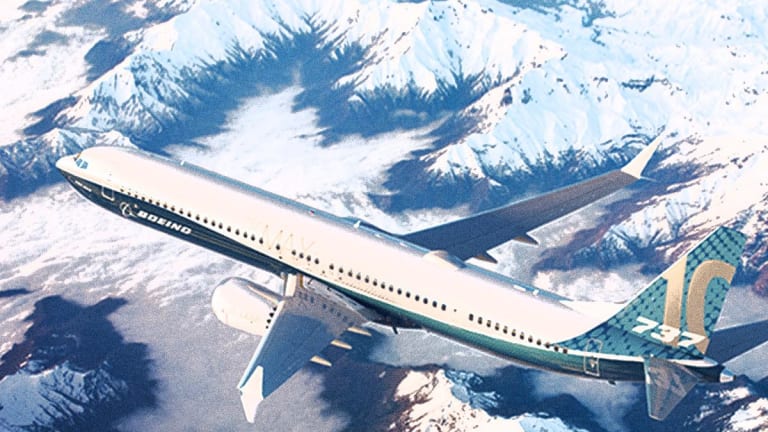 Boeing (BA) - Get Boeing Company Report  said on Sunday that it regretted concern caused days earlier by publication of instant messages by an ex-senior test pilot at the company that he "unknowingly" misled safety regulators about a 737 MAX control system.
The jet was involved in two fatal crashes -- one this year and one last year -- and has since been grounded, leading to probes as to how the accidents occurred and a flow of bad news for the company.
In response to the pilot's messages, Boeing said, "We understand and regret the concern caused by the release Friday of a Nov. 15, 2016 instant message involving a former Boeing employee, Mark Forkner, a technical pilot involved in the development of training and manuals. And we especially regret the difficulties that the release of this document has presented for the U.S. Federal Aviation Administration and other regulators." 
In the message, Forkner had said that the MCAS flight system was "running rampant" while undergoing testing in a flight simulator, according to a report in the Associated Press, that added that the pilot said he "basically lied to the regulators (unknowingly)."
"It is unfortunate that this document, which was provided early this year to government investigators, could not be released in a manner that would have allowed for meaningful explanation," said Boeing in its statement.
The company said it has not yet spoken to Forkner directly about the document, but that he has said through his lawyer that "his comments reflected a reaction to a simulator program that was not functioning properly, and that was still undergoing testing." 
The New York Times first reported over the summer that in March 2016 Forkner had emailed FAA officials asking that MCAS be removed from the pilot training manual.
A lawyer for the pilot defended him, saying that it was obvious from the complete message exchange that "there was no lie," according to the Associated Press.
Boeing said it's continuing to investigate what happened and will share any findings with regulatory authorities.
The company also put the exchange in the context of the regulatory process for the creation and certification of the aircraft.
Despite the statement, the company's woes flowed into the new week as the Wall Street Journal also reported late Sunday that U.S. lawmakers are increasing scrutiny of Boeing officials over alleged pressure on employees.
The MAX jet was involved in two fatal crashes, one over Ethiopia and another earlier one over Indonesia, before getting grounded worldwide. 
"We are deeply saddened and have been humbled by these accidents, and are fully committed to learning from them," said Boeing. "We have developed improvements to the 737 MAX that will ensure that accidents like these can never happen again, and are committed to continuing to work closely with the FAA and global regulators to ensure the MAX's safe return to service."
This story has been updated and some gabled lines have been clarified.