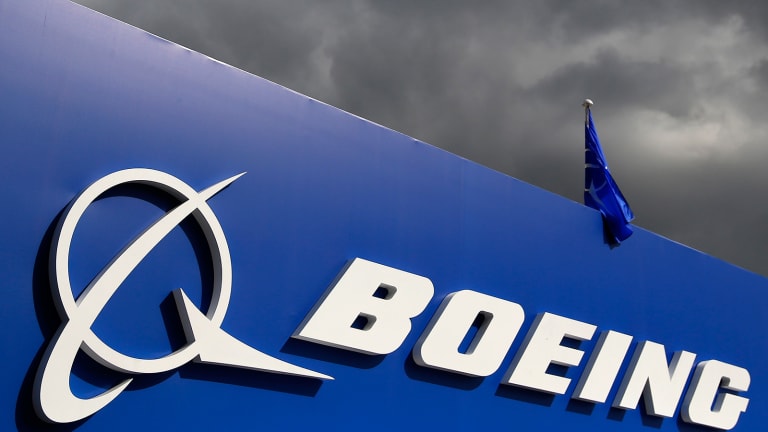 Boeing 777X Stress-Test Failure Worse Than Thought but Won't Delay Intro: Report
The new 777X remains on schedule for delivery to airlines in 2021.
A Boeing (BA) - Get Boeing Company Report plane that's under development failed a stress test in September, and a new report said the damage that resulted from the test was worse than previously disclosed.
At the same time, the test result probably won't delay the Chicago plane maker's delivery of the new 777X in 2021, The Seattle Times reported.
The paper reported that the airframe of the new 777X was put through an extreme test of structural strength. 
As the test plane approached the target stress level, the plane depressurized and an explosion ripped open the fuselage.
But because the test failure occurred just 1% shy of federal requirements, Boeing should not have to do a retest, The Seattle Times said. Boeing should be able to reinforce the fuselage where necessary and prove its strength by analysis, the paper said.
An FAA safety engineer, speaking anonymously, told the paper that it's not unusual for plane makers to find and fix vulnerabilities when they stress-test their planes.
Boeing told the Seattle Times that the testing should not significantly affect the design of the plane or preparations for its first flight.
Meantime, the Wall Street Journal reported that regulators from the European Union and from the United Arab Emirates are conducting assessments of the new 777X. 
The move reflects what the Journal said was eroding international confidence in Boeing and the Federal Aviation Administration in the wake of the two crashes of the plane producer's 737 MAX jet. Usually the FAA's certification gets less attention from foreign regulators than is indicated by the separate reviews, the paper reported.
The 737 MAX has been grounded since the spring, following crashes in Ethiopia and Indonesia that killed 346 people.
Separately, the FAA said it would have the final say on all approvals for Boeing 737 MAX jets.
"The FAA notified Boeing [Tuesday] that the agency will retain authority over the issuance of Airworthiness Certificates for all newly manufactured 737 MAX aircraft," the FAA said.
Previously, company employees were allowed to handle routine signoffs before the planes were delivered, Bloomberg noted.
In an email to the Wall Street Journal, a Boeing spokesman said: "We continue to work with the FAA on the safe return to service of the MAX fleet."
Boeing has estimated a mid-December return to service for the grounded 737 MAX, but the FAA's move could delay the Chicago plane maker's plans.