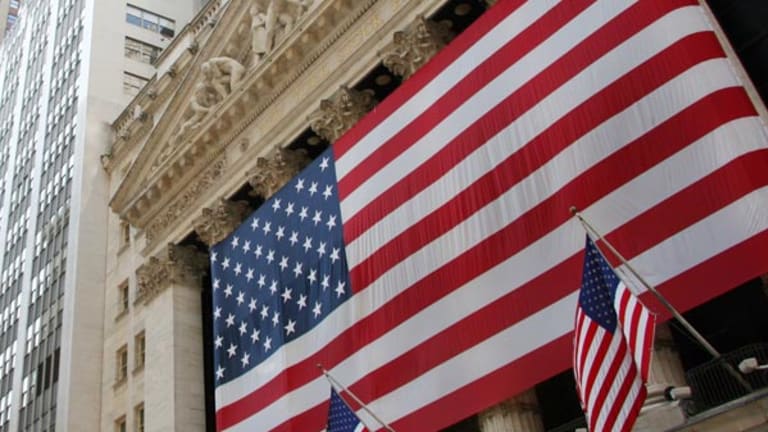 Blyth Posts Quarterly Loss
Shares fall 6% after the company misses first-quarter targets.
Blyth
(BTH)
, a designer and marketer of home fragrance and home decor products, said it swung to a loss in the first quarter, hurt by lower sales, goodwill impairment charge and loss on sale of discontinued operation.
The Greenwich, Conn.-based company lost $30.6 million, or 75 cents a share, in the quarter, compared with the earnings of $10 million, or 24 cents a share, a year ago. Adjusted for discontinued operation and goodwill impairment charge, earnings were 12 cents a share in the most recent quarter. The company lost $11.9 million, or 29 cents a share, from its continuing operations, including a goodwill impairment charge of $16.7 million, or 41 cents a share, compared with earnings of $10.1 million, or 25 cents a share, a year ago. Analysts surveyed by Thomson First Call were expecting earnings of 18 cents a share.
The company recorded a loss of $18.7 million, or 46 cents a share, in the quarter on the sale and discontinued operations of Kaemingk B.V., a European wholesale seasonal decorations business.
First-quarter revenue fell 4.5% from a year ago to $327.5 million, on lower sales in the company's direct selling and wholesales segments. Analysts were expecting revenue of $340.5 million.
The company expects to earn 38 cents a share to 43 cents a share in the year 2007, including discontinued operations of 46 cents a share and goodwill impairment charge of 41 cents a share. Adjusted earnings are expected to be $1.25 a share to $1.30 a share. Analysts were expecting earnings of $1.57 a share in the year 2007.
''Blyth's first quarter results were challenged by continued reduced consumer discretionary spending on Home Expressions products across our major markets. Moreover, commodity cost increases, including a greater than 50% increase in the price of paraffin wax over the past 12 months, exacerbated the effect of lower sales on first quarter earnings,'' the company said.
First-quarter gross profit fell 8.9% from a year ago to $150 million and gross margin declined 221 basis points to 45.8%. The company swung to an operating loss of $6.9 million, compared with the operating profit of $19.7 million, a year ago. Operating margin for the quarter swung to a negative 2.1%, compared with the positive margin of 5.8%, a year ago.
Shares fell $1.37 to $20.61..
This story was created through a joint venture between TheStreet.com and IRIS.