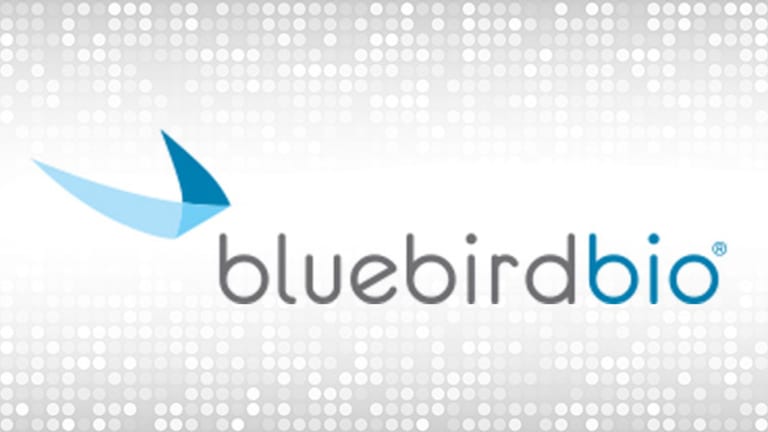 Bluebird Sickle Cell Gene Therapy Falls Short of High Expectations
Bluebird's challenge is to understand why exemplary results seen in a single French sickle cell patient are not being duplicated in the three other sickle cell patients treated more recently.
Bluebird Bio (BLUE) - Get bluebird bio, Inc. Report is presenting mixed results Sunday from a new study of its gene therapy in severe sickle cell patients which are likely to disappoint investors and spark debate about the company's progress in seeking a cure for the inherited blood disease.
Two sickle cell patients infused with Bluebird's Lentiglobin gene therapy and followed for three months and five months, respectively, are only producing small quantities of normal-functioning red blood cells which are insufficient to positively impact their disease, according to results from a U.S. study the company refers to as HGB-206.
A third sickle cell patient has also been treated with Lentiglobin in the same study but it's too early to assess red blood cell response. However, other preliminary data gathered from this third patient suggest the response might also be slow.
The new Lentiglobin sickle cell data were presented at the American Society of Hematology (ASH) annual meeting underway in Orlando, Fla.
The follow-up time in these sickle patients is short and there are other factors which help explain the sub-optimal response to Lentiglobin, said Bluebird CEO Nick Leschly in an interview with me on Saturday. He believes the patients will continue to improve with longer follow up so he's encouraged and doesn't see any reason to panic.
"To bet against our approach to treating sickle cell disease based on these data -- venture at your own risk," he said.
But Leschly also acknowledges that the new sickle cell data will spark questions and some concern from investors. That's because the outcome (so far) for the three patients do not match the high expectations set by the tremendous response observed in a similar sickle cell patient also treated with Bluebird's gene therapy as part of a different French study.
As reported last June, six months after infusion with the LentiGlobin, almost half of the oxygen-carrying red blood cells in that French sickle cell patient's body were normal and functioning.
The status of this patient was also updated Sunday at the ASH meeting. It's now been one year since treatment with Bluebird's Lentiglobin gene therapy and half of the patient's red blood cells remain healthy and functioning properly. The patient has been transfusion independent and free from hospital visits for nine months.
The challenge for Bluebird now is to understand why the exemplary results seen in the single French sickle cell patient are not yet being duplicated in the three other sickle cell patients treated more recently.
That work has already started and Bluebird thinks it has some preliminary answers.
Gene therapy seeks to replace defective or malfunctioning genes with ones that are healthy and functioning. Unlike drugs which only treat the symptoms of disease and must often be taken chronically, gene therapy offers the possibility of treating a patient once and curing the disease.
But success for any gene therapy relies on being able to manufacture and deliver enough copies of the corrected gene into the patient. The corrected gene must also persist, or engraft, in the patient well enough to have the desired effect.
In examining the data from the three sickle cell patients in the HGB-206 study, Bluebird notes that the "vector copy number" -- a measurement of the level of corrected gene-marked cells in the patient -- was not as high as expected. One explanation, according to Bluebird Chief Medical Officer David Davidson, is that not enough of the diseased bone marrow was removed prior to the infusion of the gene therapy.
Bone marrow needs to be entirely clean of diseased cells for Lentiglobin to engraft well into patients, and there's some evidence that this didn't occur, Davidson explains.
The lower-than-expected Lentiglobin vector copy number could be at least partially responsible for the slower increase in "marked" beta globin, a measure of normally functioning hemoglobin. This healthy, marked hemoglobin, the oxygen-carrying molecule in red blood cells, is produced by the working gene inserted into patients via Bluebird's gene therapy.
In the HGB-206 study, the patient followed for three months had just 3% marked hemoglobin which contributed to an overall anti-sickling hemoglobin of 13%.
The second patient, followed for five months, had 12% market hemoglobin and 15% anti-sickling hemoglobin overall.
To put those numbers in perspective, Bluebird believes total anti-sickling hemoglobin of 30% is required to "cure" sickle cell disease. Patients who show an increase of anti-sickling hemoglobin but don't meet the 30% threshold can still diminish some of  the serious and life-threatening events associated with sickle cell disease, the company says. 
The French patient who is responding so well to Bluebird's gene therapy has 49% anti-sickling hemoglobin.
If Davidson and Leschly were just researchers in some academic lab experimenting with a gene therapy for sickle cell disease, the variability in the results presented Sunday wouldn't be a big deal.
They don't have that luxury, of course, because Bluebird is a publicly traded biotech company which must make nice with fickle investors. Bluebird's stock price has already dropped from $194 per share in May to $84 per share on Friday.
The steep drop in the market value of Bluebird is due partly to the popping of the biotech stock bubble this summer, but also because of mixed results seen from the use of Lentiglobin in patients with beta-thalassemia, another inherited and serious blood disease.
Updated results from a study of Lentiglobin in beta-thalassemia patients were presented Saturday at the ASH meeting and delivered few changes or surprises from when the data were first disclosed last month.
Bluebird is holding an investor and analyst meeting on Sunday night to review and discuss all the Lentiglobin gene therapy data. [More positive data from an engineered T cell therapy against multiple myeloma will also be discussed.]
The outcome of this important meeting -- and Bluebird's ability to assuage the inevitable investor worries resulting from the mixed sickle cell data -- will go a long way towards determining the direction of Bluebird's stock price when trading resumes on Monday.
Adam Feuerstein writes regularly for TheStreet. In keeping with company editorial policy, he doesn't own or short individual stocks, although he owns stock in TheStreet. He also doesn't invest in hedge funds or other private investment partnerships. Feuerstein appreciates your feedback; click here to send him an email.