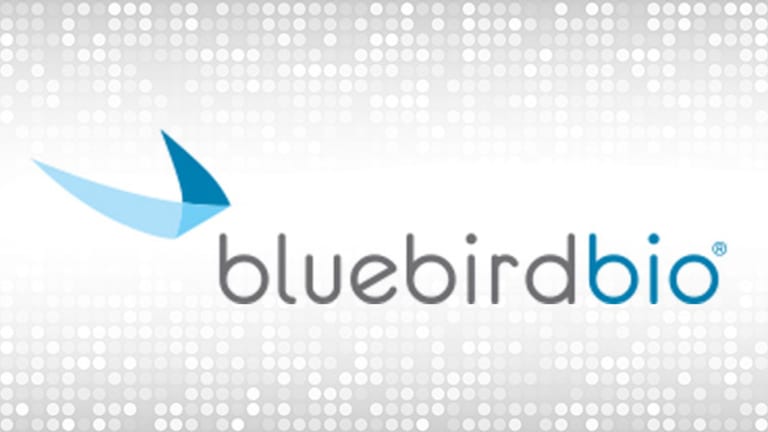 Bluebird Gene Therapy Narrative Shift: 'Cure' May Elude Some Patients
Bluebird Bio is learning differences in the genetic mutation behind beta-thalassemia, a serious, inherited blood disease, is playing a role in how well patients respond to its experimental gene therapy.
Bluebird Bio (BLUE) - Get bluebird bio, Inc. Report is learning that differences in the genetic mutation behind beta-thalassemia, a serious, inherited blood disease, are playing a role in how well patients respond to the company's experimental gene therapy.
Updated results from ongoing Bluebird clinical trials disclosed Thursday show six beta-thalassemia patients with genetic mutations causing drastically reduced quantities of the oxygen-carrying protein beta globin remain independent from blood transfusions following treatment with Bluebird's one-time gene therapy.
These six beta-thalassemia patients, followed for at least six months and as long as 18 months, are essentially cured (for now) by Bluebird's gene therapy, known as Lentiglobin BB305. These results extend the impressive Lentiglobin clinical benefit presented earlier this year and in 2014.
But also disclosed Thursday are updated data on three additional beta-thalassemia patients with a more severe genetic mutation rendering their beta globin entirely nonfunctional. These three patients have not been cured yet by Bluebird's gene therapy. The three patients -- all followed for at least six months -- still require blood transfusions, albeit at a reduced level from where they were before treatment with Bluebird's Lentiglobin.
"For beta-thalassemia, what we're looking at is an emergence of a genotype separation in the data," Bluebird Bio CEO Nick Leschly said in an interview.
The data are still preliminary, so no firm conclusions are being drawn, but genotypes representing approximately two-thirds of beta-thalassemia patients appear capable of achieving transfusion independence from Bluebird's gene therapy.
The remaining one-third of beta-thalassemia patients -- the "hardest clinical target," Leschly calls them -- may be looking at reduced transfusions but not independence.
A patient with severe sickle cell disease also treated with Bluebird's Lentiglobin gene therapy continues to improve and has not suffered any disease-related complications or required hospitalization, the company said.
Beta-thalassemia is caused by a missing or defective gene which prevents oxygen-carrying hemoglobin from functioning properly. Beta-thalassemia patients suffer from chronic anemia and all the patients entered into Bluebird's clinical trials had the "major" form of the disease requiring chronic blood transfusions to survive.
BlueBird's Lentiglobin replaces the defective gene with one that is fully functional. It's a one-time treatment with the ultimate goal of freeing patients from requiring chronic blood transfusions, or reducing the volume of blood transfusions.
In previous presentations of Lentiglobin clinical trial results, all beta-thalassemia patients followed for a minimum of three months achieved transfusion independence. Realistic or not, the expectation that Bluebird's gene therapy might cure all beta-thalassemia patients (and patients with sickle cell disease, too) fueled a sharp increase in Bluebird's stock price.

At the end of May, Bluebird shares reached $194, giving the company a market value of more than $6 billion.
Thursday's updated Lentiglobin data change the narrative, suggesting gene therapy might not be the one-time cure for all patients. Any disappointment felt by investors Thursday might be tempered by the 50%-plus decline in Bluebird's stock price since the end of May. The market value of Bluebird, now at $3 billion, has shrunk with the deflation of the biotech stock bubble since this summer and competitive pressure from Global Blood Therapeutics (GBT) - Get Global Blood Therapeutics Inc Report , which is developing its own treatment for sickle cell disease.
More recently, the relapse of a beta-thalassemia patient treated with an older, discontinued version of Bluebird's gene therapy caused some investors to grow concerned about the durability of the company's technology.
Bluebird shares are trading at $90.77, a decline of 0.8% for 2015.
The updated Bluebird gene therapy results are contained in research abstracts released Thursday previewing next month's American Society of Hematology (ASH) annual meeting. The data represent patient outcomes as of the July 31 cutoff when the abstracts were submitted. More current results will be presented at the ASH annual meeting, which starts on Dec. 4.
In the study known as HGB-204, or Northstar, seven beta-thalassemia patients have been followed for a minimum of six months following Lentiglobin therapy. Four of the patients with "non-beta zero/beta zero" genotype (these are patients with reduced quantities of beta globin mentioned above) remain transfusion free for at least 90 days with a median 287 days transfusion free.
The remaining three patients have the "beta zero/beta zero" genotype (no functioning beta globin.) Two of these patients have received a single blood transfusion since treatment with Lentiglobin. The third patient remains transfusion dependent despite Lentiglobin treatment. 
Despite the varying responses, all seven patients, taken together, are producing a median 5.2 g/dl of "marked" beta globin, a measure of functional hemoglobin produced by the working gene inserted by Lentiglobin. This represents about half the total beta globin present in these patients, said Leschly.
Thursday's ASH abstract drop also included an update on three patients -- two with beta-thalassemia and one with sickle cell disease -- enrolled in Bluebird's HGB-205 study. Results from this study were last presented in June.
The sickle-cell patient remains free of transfusions and has not been hospitalized for any disease complications nine months after being treated with Lentiglobin. The patient is producing 51.5% anti-sickling hemoglobin as of the data cutoff on July 31, an increase from 45% of anti-sickling hemoglobin presented in June.
The two beta-thalassemia patients remain transfusion independent for at least 15 months with "consistent" production of marked beta globin.
An abstract describing a third Bluebird study, HGB-206, enrolling sickle cell disease patients contains no new data but will be updated at the ASH meeting in December.
Bluebird has previously said that
HGB-204 and HGB-205 studies will be used as the basis for European approval of Lentiglobin
in beta-thalassemia, although the timing of a filing has not been disclosed. For U.S. approvals in beta-thalassemia and sickle cell disease, Bluebird is conducting additional studies.
Adam Feuerstein writes regularly for TheStreet. In keeping with company editorial policy, he doesn't own or short individual stocks, although he owns stock in TheStreet. He also doesn't invest in hedge funds or other private investment partnerships. Feuerstein appreciates your feedback; click here to send him an email.