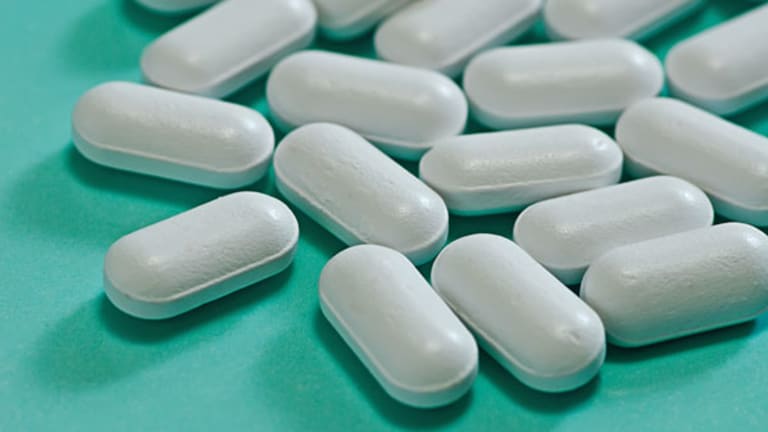 Bluebird Gene Therapy Inducing Durable Cures in Blood Disorder Patients
Beta-thalassemia patients no longer require blood transfusions following a single treatment with Bluebird's LentiGlobin gene therapy.
SAN FRANCISCO (TheStreet) -- Bluebird Bio (BLUE) - Get bluebird bio, Inc. Report has now treated seven beta-thalassemia patients with its experimental, one-time gene therapy. Four of the patients -- all followed for longer than three months -- are producing enough oxygen-carrying hemoglobin on their own to eliminate the need for chronic blood transfusions.
Two of these super-responding beta-thalassemia patients -- followed for a year and nine months, respectively -- have hemoglobin levels of healthy adults. At this point, a single infusion of Bluebird's gene therapy has essentially cured them of this serious, inherited blood disease.
The remaining three beta-thalassemia patients were infused with Bluebird's gene therapy around one month ago so it's too early to assess their response. A single patient with sickle cell disease was also just treated within the past month.
It's still unreasonable to expect an equivalent strong response in every patient, but Bluebird is learning that as its therapy replaces the defective gene causing beta-thalassemia (or sickle cell disease) with a gene that is fully functional, the patient's ability to produce normal-functioning hemoglobin improves over time, said CEO Nick Leschly.
"We're starting to understand the kinetics of the response. We're seeing slow, steady growth month over month to the point where patients become transfusion independent," he said.
Updates of two related studies of the Bluebird gene therapy known as LentiGlobin are being presented Monday at the American Society of Hematology annual meeting underway in San Francisco. The new data build upon the impressive results Bluebird showed last June with LentiGlobin.
Investor excitement over those initial LentiGlobin data in two patients factored into the value of Bluebird shares doubling since June.
"Data presented today further demonstrate the potential for a one-time gene therapy treatment to transform the lives of patients with beta-thalassemia," said Dr. Alexis Thompson of Northwestern University's Feinberg School of Medicine and the lead investigator in one of the Bluebird LentiGlobin studies.
Beta-thalassemia is caused by a missing or defective gene which prevents oxygen-carrying hemoglobin from functioning properly. Beta-thalassemia patients suffer from chronic anemia and typically require regular and lifelong blood transfusions. BlueBird's LentiGlobin replaces the defective gene with one that is fully functional. It's a one-time treatment with the ultimate goal of freeing patients from requiring chronic blood transfusions, or reducing the volume of blood transfusions.
Bluebird estimates there are about 15,000 patients with B-thal in the U.S. and Europe, a majority of which have the major genotype which requires regular blood transfusions and would be candidates for LentiGlobin.
In the ongoing "NORTHSTAR" study, five beta-thalassemia patients have been infused with LentiGlobin. The longest followed patient, at six months, is producing 3.8 g/dl of "marked" beta globin, a measure of functional hemoglobin produced by the working gene inserted by LentiGlobin. This represents 44% of the patient's total 8.6 g/dl of hemoglobin, sufficient to be transfusion independent, Bluebird reported.
Notably, this patient is the same one highlighted in the ASH meeting abstract in early November who caused investors some concern because of a slow response.
A second LentiGlobin patient from the NORTHSTAR study carries the Beta 0/Beta 0 genotype of beta-thalassemia which is the most challenging to treat. Three months after LentiGlobin infusion, the patient is already producing 6.8 g/dl of "marked" beta globin, representing 71% of their total functional hemoglobin. This patient is also free from requiring blood transfusions.
The remaining three NORTHSTAR patients are still within a month or so of their LentiGlobin infusions -- too early to assess a response, Bluebird reported.
The most dramatic and durable benefit from LentiGlobin comes from the French HGB-205 study. Last June, the first beta-thalassemia patient was producing 6.6 g/dl of "marked" hemoglobin after 4.5 months. As reported Monday, this patient is now producing 7.7 g/dl of "marked" hemoglobin at 12 months of follow-up. The patient's total hemoglobin is 11 g/dl, essentially normal. No blood transfusions have been required since LentiGlobin treatment.
The second patient in the '205 study has been transfusion free for nine months. At the last assessment done six months following LentiGlobin infusion, the patient was producing 9.6 g/dl of "marked" hemoglobin and total hemoglobin of 13.4 g/dl. Again, this is the hemoglobin level of a healthy adult.
"These results are outstanding," said Bluebird CEO Leschly. "Originally, we thought these patients might start to flatline but they're still improving. We've never seen this before."
Bluebird continues to enroll patients in both studies. Next year's focus will be on expanding the number of sickle cell patients treated with LentiGlobin in studies and reporting results. Sickle cell disease affects millions of people worldwide, representing a blockbuster commercial opportunity for Bluebird.
Adam Feuerstein writes regularly for TheStreet. In keeping with company editorial policy, he doesn't own or short individual stocks, although he owns stock in TheStreet. He also doesn't invest in hedge funds or other private investment partnerships. Feuerstein appreciates your feedback;
to send him an email.