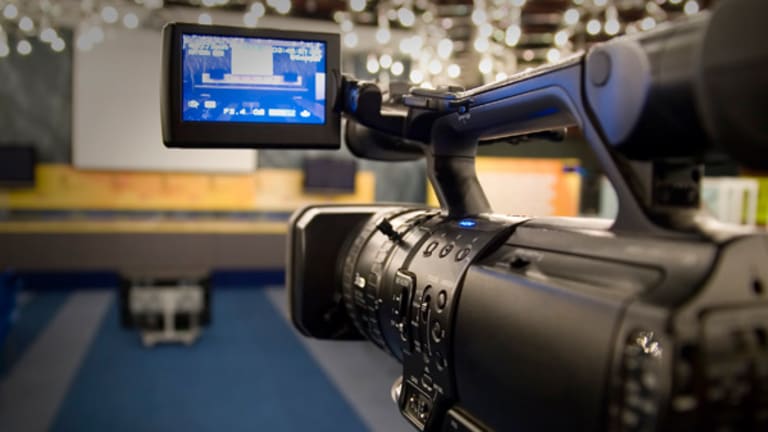 Blockbuster: No Plans to File for Bankruptcy
Blockbuster shares surge more than 100% after the movie rental chain refutes reports it was preparing to file for bankruptcy protection.
Blockbuster
(BBI) - Get Brickell Biotech, Inc. Report
, the world's largest movie-rental chain, said it has hired a law firm to explore options to refinance its debt, not to prepare a filing for bankruptcy protection, refuting reports that it could be considering Chapter 11.
Dallas-based Blockbuster issued a press release late Tuesday stating that it has hired the law firm of Kirkland & Ellis LLP to advise it "with respect to its ongoing financing and capital raising initiatives." The company said it will discuss the status of its efforts to refinance the portions of its senior credit facility, which are scheduled to mature on Aug. 20, when it next reports earnings on March 19.
"We do not intend to file for bankruptcy," Blockbuster spokeswoman Karen Raskopf told
TheStreet.com
. "I can confirm that we've hired Kirkland & Ellis for assistance with our ongoing capital raising initiatives. We have been looking to put another bank facility in place this year and we've hired them for that effort."
Lately, Blockbuster shares were surging 141% to 53 cents a share.
Blockbuster's stock plunged 77% during Tuesday's session to 22 cents a share after
Bloomberg
originally reported that it had hired a firm to advise it on a "pre-packaged" or "pre-arranged" bankruptcy filing, citing people familiar with the situation.
The Wall Street Journal
reported that Blockbuster hired Kirkland & Ellis to explore not only the refinancing of its debt but also filing for bankruptcy protection if the company cannot resolve its liquidity issues, according to sources close to the situation.
The Journal
also said that people familiar with the situation said Blockbuster is working with investment bank Rothschild on its restructuring options. A company spokesman confirmed Blockbuster was speaking with financial advisers and investment banks, one of which is Rothschild, but hasn't yet hired one.
Blockbuster, which operates more than 7,500 stores around the globe, has come under pressure from competitor
Netflix
(NFLX) - Get Netflix, Inc. Report
, which has amassed more than 10 million subscribers to its DVD-rentals-by-mail program.
If the company were to file for bankruptcy protection, Blockbuster would have joined a long list of retailers in recent months that includes
Circuit City
,
Linens 'N Things
,
Gottschalks
,
Goody's
,
KB Toys
and
Steve & Barry's
.